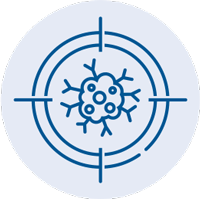 IMMUNE PROFILING IN INFECTIOUS DISEASE AND CANCER
Discover the latest tools and technologies that are helping us to develop an understanding of the rules of response and protection for vaccines and immunotherapies from novel biomarkers and assays to innovative new technologies disrupting the industry.
In oncology, learn about the advances in the development of multi-dimensional biomarkers, next generation single cell sequencing, characterization of the tumor microenvironment and the use of liquid biopsies as a diagnostic tool.
In infectious disease, understand how projects like the Immune Epitope Database are helping to accelerate the discovery of novel targets, learn about the analysis of T-cell responses through TCR repertoire analysis, understand protection and waning immunity to current vaccines and discover how far we've come towards an AI model of the human immune system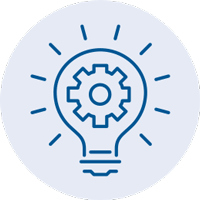 NEW TECHNOLOGY PRE-CLINICAL AND CLINICAL

New technologies are transforming both the vaccines and immunotherapy space, join us to learn about the latest advances in bioinformatic tools, applications of machine learning and AI and novel platform technologies that are helping to accelerate therapies from bench to bedside.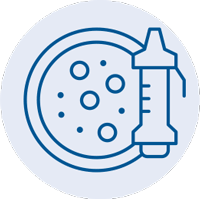 VACCINE
DEVELOPMENT

Discover the most recent advances in bacterial vaccine development from TB and E. coli to Lyme and Shigella as well as healthcare associated infectious like C. diff and learn more about the latest national strategies to combat ant-microbial resistance.
Hear latest efforts to develop novel influenza vaccines from seasonal and pandemic to progress in the development of a universal flu vaccine as well as progress in other respiratory vaccines such as RSV and MERS.
Hear from biotechs developing platforms to counter emerging threats such as Dengue, Malaria, Zika and Ebola as well as passive immunity strategies and development of antibody-based therapies against infectious diseases.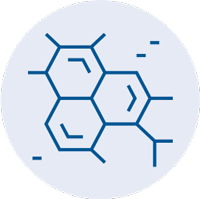 CANCER
IMMUNOTHERAPY

Stay up-to-date with the fast-moving world of cancer immunotherapy and learn about the latest advances in neoantigen prediction and discovery, cancer vaccines, oncolytic viruses, engineered cell therapies and antibody-based therapies as well as hearing the latest developments in the use of checkpoint inhibitors and other immunomodulatory targets as monotherapies and in combination from leaders in the industry.
Delve deeper into what the development of these therapies is helping us to learn about understanding mechanisms of immune suppression and resistance and how this can inform the development of novel therapies that will overcome them.
Moving forward, what will be the impact of moving to earlier lines of therapy in cancer? Hear from key opinion leaders in oncology about how this shift will affect the way with think about cancer immunotherapy strategies when moving to first-line treatments.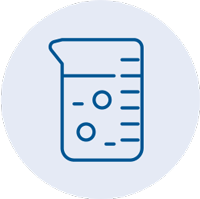 PRE-CLINICAL AND CLINICAL DEVELOPMENT
From early development of novel vaccines and immunotherapies, use of animal models to inform pre-clinical development, patient selection strategies, running clinical trials in an international setting, clinical efficacy, human challenge studies, real word evidence and phase 4 / 5 trials to support postlicensure safety studies, all your clinical development questions will be covered.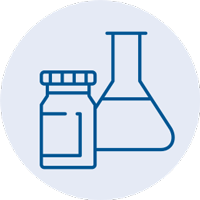 DELIVERY BIOPROCESSING AND MANUFACTURE
Discover the latest technologies improving vaccine and and immunotherapy delivery including needle-free delivery systems, nanopatches, vector mediated antigen delivery. The latest advances in the engineering of antibody therapies for selective binding, more stable linker technology, plant-based production platforms, scaling up of t-cell therapies and production platforms to respond to emerging threats and much more.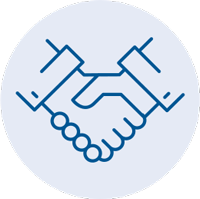 INVESTOR NETWORKING

With a move to one of the richest funding environments in the world and with the aim to promote new collaborations and investments into innovative new biotechs we will be including "meet the investor speed networking", a great opportunity to maximize your time at the event and meet up to 10 investors in 15mins.
This year will also see the addition of an Innovation & Start up Zone – where emerging biotechs can present their innovative platforms and novel technologies in the vaccine & immunotherapy space to an audience of investors and senior representatives from the industry. There will be even more opportunities to network throughout at networking drinks receptions and using our dedicated event networking portal.