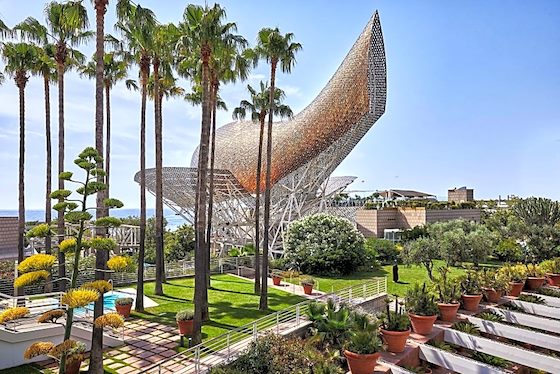 Hotel Information
Supremely positioned and towering 44 floors above the sea, the 5-star urban resort is a striking tower of blue glass and steel with:
beautifully designed accommodations
a two Michelin-star restaurant
a rooftop spa
two outdoor pools that overlook the sea and lush gardens.
Address
Marina 19-21
08005 Barcelona, Spain
Telephone numbers: +34 93 221 10 00 | +34 93 514 13 00
Website: https://www.hotelartsbarcelona.com/en/
ATTENTION - NEW VENUE!
HOTEL ARTS BARCELONA
Due to unforeseen circumstances, the congress will no longer take place at the Palau de Congressos venue (next to the Fairmont Hotel). However, we are pleased to announce that the World Vaccine Congress Europe 2021 will now be taking place at the stunning Hotel Arts Barcelona .
Nothing has changed in terms of your participation! However, if you have previously booked through the link for the Fairmont Hotel then no payment will have been taken and the bookings will be cancelled as the hotel will sadly not be open in time.
We apologise for any extra inconvenience this may cause, but please just re-book through this new hotel link . We have agreed exactly the same pricing discount as we had with the Fairmont, so the cost will be the same.
For those who had booked the Fairmont Hotel previously please don't worry as your room is guaranteed at the same price so all you need to do is book once you get the link.
We are extremely excited to see everyone at the meeting for what will be the first in person world vaccine congress meeting for nearly 2 years.
We very much appreciate all the support of our partners, speakers and attendees, and look forward to a highly productive few days in Barcelona at the Hotel Arts!
Please note! The discounted rate expires on Tuesday, 12 October.