What are they?
Roundtables are small group discussions focused on a particular topic and directed by a central table host who will guide the conversation and facilitate the questions and answers from the participants. This is not death by power-point –the emphasis is on the discussion and debate among the 20 or so delegates sharing the table at any given time. Swap war stories, ask questions, gain a better understanding and then put it all into practice back in your department or agency.

How will they work?
The roundtable discussions will run on day one, running as 30 minute topic centric discussions, with three rotations, delegates will have the opportunity to pre-select which tables they would like to attend ahead of the event. With three time slots available, there is something for everyone on offer, allowing you to build your own agenda and tailor the content to suit your enterprise and your job function.

Our delegates enjoy this interactivity and opportunities to share knowledge and a chance to hear what other departments and agencies are up to, which will benefit their organisation. The high-level interactive roundtable format is where delegates can tailor their content in line with their current investment priorities. The roundtable discussion is a platform to confirm and contrast ideas with subject matter experts, understand available solutions, share challenges with peers and make new professional contacts.


Roundtables, Tuesday 3 November 2020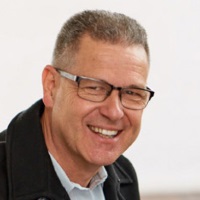 Roundtables
12:10
Roundtable 01: Does Governance need to change to keep up with technology changes?
With A.I. and Machine Learning, was H.A.L. from A Space Oddity a warning?
Educating people, "Teach a hacker to Phish and they can hack for life".
And what about the customer?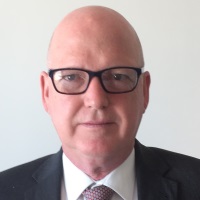 Roundtables
12:10
Development of FIDO Standards.How does Essential 8 rate FIDO Standards
When will Australian organisations accept FIDO credentials?
What are the barriers to (large scale) FIDO adoption?
What are the benefits?Are they understood?
What would the 3 Little Pigs do?
Lessons learnt from international deployments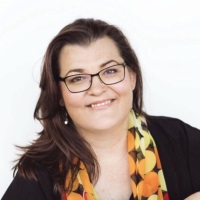 Roundtables
12:10
Roundtable 03: How to Engage Your Users so They Understand Their Role in Cybersecurity
Cybercrime has gone pro. More than ever, your users are the weak link in your network security. Wouldn't it be great if all your users understood their role when it comes to cybersecurity? The answer is a big YES and it is one of the biggest challenges IT professionals face today.The focus is on you so join this round table discussion to share your unique challenges. Jacqueline Jayne, KnowBe4's Security Awareness Advocate will provide guidance along with three specific recommendations that will make this process easier for you.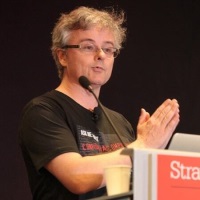 Roundtables
12:10
Roundtable 04: Barriers and solutions to activating data for automated decisioning
Sharing and discussion of the common barriers and solutions that exist in activating data for automated decisioning. This will consider a) Ethics; b) Data Access; c) Modelling; d) Production; and e) Monitoring.In addition to hearing from your Departmental peers, we will share our own insights from both the private and public sectors and also provide some thought leadership aimed at helping you assess your current state and determining your future roadmap.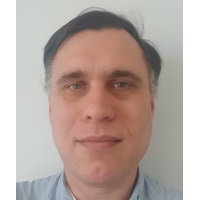 Roundtables
12:10
The bush fires in Australia were still very fresh in our memories when the pandemic kicked in – hardly giving the nation a chance to recover and overwhelming our ability to serve our citizens. Volunteer firefighters stepped up during the bush fires and collaboration platforms used by qualified doctors helped to serve patients without the need for waiting rooms. Is there a safe and secure collaboration model where government and citizens can come together to support the nation without compromising security and privacy?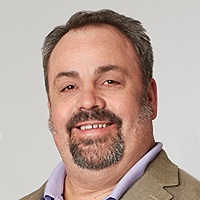 Roundtables
12:10
Roundtable 06: The Value of Digital Identity
Explore the value of digital identity and discuss how to transform the citizen's experience while abiding by new regulations stemmed from the rising rate of cybercrimeGovernments are pressured to adapt to a 'new normal' while quickly evolving and delivering exceptional user experiences. But at the same time, regulations are changing businesses globally.As a result, enterprises have found themselves increasingly dependent on their IT departments but they appear to be understaffed and overloaded. So, how can you do more with less?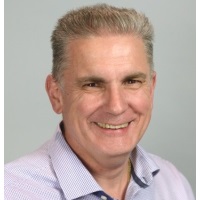 Roundtables
12:10
Roundtable 07: Is your DevOps readiness meeting or hampering citizen needs?
Join this round table and learn the findings from our 2020 joint study with research firm Omdia on the government's digital maturity in adopting DevOps and Agile methodologies to automate and deliver high quality, secure applications that will enhance citizen-centric services. We will explore the different drivers and challenges of leveraging vast sources of data and technology such as AI in becoming a trusted citizen-centric government agency.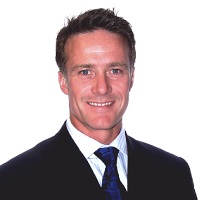 Roundtables
12:10
Roundtable 08: The criteria for a successful transformation program in Government?
How do teams working in silos collaborate?
How can we more effectively communicate between teams on the low to the high side in a highly secure (sensitive) environment?
How do you measure "Speed to Mission" or is it not important?
When is it best to engage security teams in the transformation program?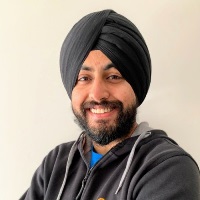 Roundtables
12:10
Roundtable 09: Upskilling, the missing link to close the cyber security gap
How equipped is the government to upskill their cyber capabilities?
Upskilling Appsec- an important part of building cyber resilience, protecting software and critical infrastructure in the modern day
Should minimum standards and certifications be introduced to ensure we have security aware people working in the industry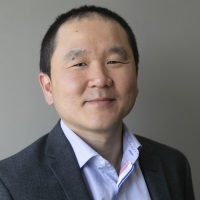 Roundtables
12:10
Roundtable 10: Challenges and benefits of Private Public Partnerships in Government Cloud Applications: insights with a commercial SME drug and testing solutions provider
Benefits & challenges in pairing commercial agility with government need
Leveraging Technology to address risks: Cloud, 5G, Cybercrime
The Covid19-Informed Future: Emerging technologies in a remote health and cloud-driven world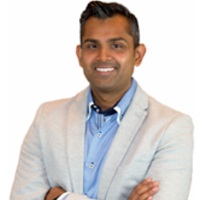 Roundtables
12:10
Roundtable 11: A Case Study - why the US Department of Defense chose Menlo Security to keep their 3.5 million personnel 100% Malware Free
What is Isolation Technology? An introduction to the World's Only Cloud Proxy Platform Built on Isolation Core which can guarantee 100% Malware Protection.
How Menlo Security solved a big problem for the US Department of Defense. And why they stayed away from legacy cyber security providers.
A 2 minute sneak peek of the platform; Q & A; A competition and a special prize of a 90 days free trial for a limited number of Teams.
Roundtables
12:10
Roundtable 12: Lenovo Smart Office Round Table
With constant fluctuations and a shift towards a new normal in our daily lives, now, more than ever we need a technological transformation that is adaptable and sustainable. The Lenovo Smart Office Round Table at Technology in Government is a premier experience that aims to assist you into this changing new world, hand-in-hand with Lenovo's hybrid workplace.
last published: 25/Oct/20 11:45