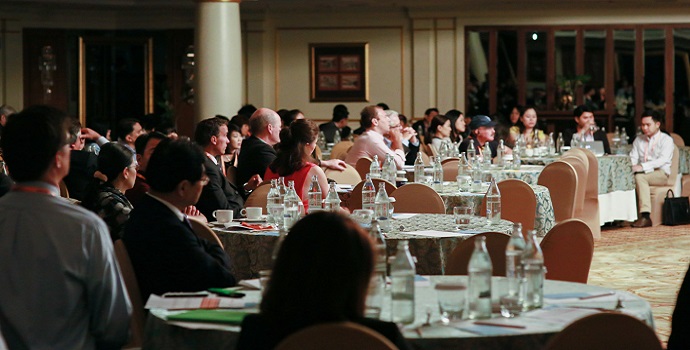 Brochure
Join our weekly newsletter:
Meet over 300 influential figures in Asia's
payments and e-Commerce industry
Overview
Total Payments Asia is the unique platform in the Indochina region, the only event that recognises and focuses on the potential of the emerging markets. Industry decision-makers gather in this strategic meeting to exchange views and ideas on the technologies, concepts and strategies pertinent to the payments industry in the area. This year, we will telescope into
payments disruptive technologies and trends, m-Commerce, e-Commerce and future of digital and mobile payments.
We know the exchange of thoughts and ideas is crucial for business leaders to keep up with the ever-changing digital and
mobile landscape. We see the potential in the Indochina region.
The undivided focus on Asian's payments industry makes Total Payments Asia 2014 an exclusive event with a packed agenda
of insightful sessions. The event runs over two days focusing on the expectations of the digital customer, emerging payment technology and the new disruptors and innovators in the payments sector.
NEW event highlights
Regulators' Roundtables
Discuss the regulatory environment in the emerging markets with authorities to
understand the potential of business investments for mobile payments
Lunch Roundtables
A lunch discussion with a relatively casual atmosphere that will ignite the
networking element within the session
Panel on Collaboration
Assess the potential of establishing a common mobile payment space
Sessions on emerging disruptive technologies and trends
Innovators and traditional stakeholders can understand the impact of disruptors
on the payments market
Future of e-Commerce in Indochina
Explore the concepts of multi-channel payments, big data and meeting the
changing expectations of customers
What's next for mobile payments
There is exploding potential and we will take it further by throwing the light on the
upcoming directions to look out for in this industry
2014 attendee list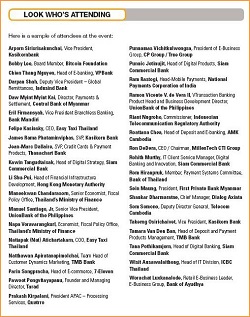 Speakers list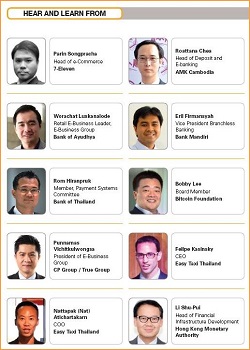 Get networking app
Download our Total Payments networking app to get organised and get in touch
with all attendees before the event. Use the Total Payments portal to:
Plan your sessions
Build a personalised agenda
Identify exhibitors to visit
Set up onsite meetings with key executives
Network with other attendees
Keep all your messages, appointments and favourites at your fingertips and continue networking whilst you're there. You can still use the networking tool within the app for a full year after the event so you can follow up with anybody you've missed months down the line.
Download latest brochure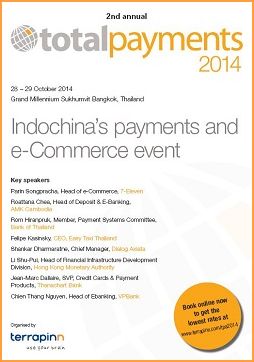 Related events
Error processing SSI file