Delivery drivers are the front line of last mile delivery. A late parcel or a poor doorstep experience can define the customer's perception. Last mile delivery companies are facing a complex combination of challenges beyond just getting their customer service right, from keeping hold of experienced drivers, scaling with demand, and even macro-economic events like rising fuel prices.
Drivers' perspectives can prove invaluable to those in charge of last mile delivery strategy and operations when it comes to choosing the right technologies for their business.
Getting your technology right can make the difference between success and failure. It can keep track of deliveries, enable additional services, and ensure that drivers deliver to the recipient on time. On top of this, it can also make the driver's job easier while boosting efficiency and increasing employee satisfaction. So, how are your drivers using technology and could they be doing more with it?
In this free-to-attend one-hour session, our expert speakers will reflect on the invaluable insights uncovered by Scandit's 2nd of 3 driver research reports. This second report focuses specifically on driver technology, consulting 1,200 delivery drivers across 11 countries. Industry leaders will share how leading last mile businesses in the region are making technology choices to position themselves for success.
By attending this session you will learn:
Which technologies and devices are having the greatest impact for last mile delivery companies and their drivers globally
How to overcome common technology operations issues such as choosing the right ownership models
Where the technology that's currently available is falling short and, and how new technologies could help last mile delivery companies move to another level in customer service
Featured Panellists: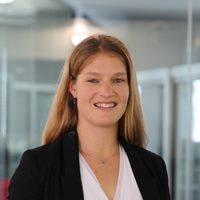 Patricia Bleiker
Senior Industry Solutions Manager
Scandit
Featured moderator:
Vanessa Warncke
Global Campaign Manager T&L
Scandit
Who should attend:
Senior representatives from Last Mile Delivery companies or online retailers with their own delivery fleet, including but not limited to those in the following roles:
CTO
COO
Head of Delivery, Driver Operations, IT, Operations, Fulfilment, Last-Mile, Technology
Digital Transformation leader
Third-party developer
Product Head / Lead
*Registration for the webinar is free for all to attend.