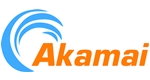 Akamai
At the Akamai booth, we will be demonstrating how to manage bots with a live demonstration of how we identify and manage bots including stopping credential abuse.
You will be able to see how you can promote a culture of performance to improve your customers online experience by monitoring, optimizing and validating your website to increase conversion. You will also experience how optimizing images on your website can boost performance and conversion for both desktop and mobile with a performance insight report on your website.
PT Infotech Solutions
PT Infotech Solutions provides 360 eCommerce Solutions based on Magento community & enterprise platform with integrated mobile app development and ongoing support and maintenance services in Indonesia.
They will showcase Infotech Broadcast Management System - Gen 21 BMS which has been implemented at over 200 TV channels in Indonesia and in APAC .
Get a free consultation on your eCommerce project with our analyst get an expert perspective. Book your slot via email to ws@infotech.co.id today!
Symlink
Symlink will be showcasing their AS350 all-in-one lineup which delivers speed, security, and efficiency for multiple payment methods. The AS350 comes as Countertop, Mobile or Handover device depending on customer requirements. Having a large 3.5" Touchscreen display and a joint box to eliminate messy cables, the AS350 will provide customers with the perfect payment experience.
They will do live demos of their products interface and payment options, including QR code payment (Merchant and customer presented mode).
Special Launch: Symlink's AS330 All-in-One mPOS
Presenting the AS330 All-in-one mPOS, it accepts NFC Contactless, MSR (Magnetic Swipe Reader) and EMV Contact Chip Card payment methods. PCI PTS 5.x Certified, this convenient mPOS can be used in various applications such as in UPT (Unattended Payment Terminals), customer reader with merchant tablet, in-store PINpad, and NFC contactless reader.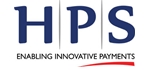 HPS
HPS will demonstrate the PowerCARD-Wallet, a white-label mobile payment solution which serves as a foundation for the deployment of any mobile payment such as P2P, P2M, G2P, P2B,…
PowerCARD-Wallet manages the entire ecosystem including customers, merchants, agents, distributors,... Once enrolled in the platform, customers can use their embedded prepaid account or any of their existing banking cards and banking accounts as source of funds to transfer money or pay goods.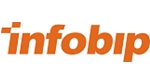 Infobip
Infobip will be showcasing OMNI , its customer engagement solution designed to work across different communications channels and innovate the ways businesses interact with customers. This is a powerful enterprise solution allowing companies to use SMS, voice, email, push and chat apps in different combinations, failover scenarios and workflows. It will also help enterprises increase their reach while managing their costs.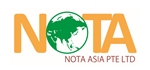 Nota-Asia
Nota-Asia will have live demos of SHARP POS (Point of sales) products, as well as Sim Overlay applications, such as Mobile Payment - Secure & Safe and Multi IMSI – Make your travel more convenience. Nota-Asia will also display personalisation card like LED, Swarovski design, 2D Silicon & 3D Silicon.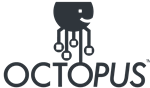 Octopus
Octopus provides an Omni-Channel Retail Management Solution for the Retail & Food & Beverage Sector.
This includes solutions such as POS, E-Commerce Stores, Digital Catalogue, Digital Menu, Kitchen Display System, Digital Queueing System, Retail Dashboard & Analytics, Promotion/Campaigns Mgmt & CRM.

They will be having live demo booths where you can participate in the walkthrough of the retail solutions. The participants will be treated to new retail solutions involving new hardware for payment, stock taking as well as retailing and how that can effectively increase stickiness and interaction with the end consumers.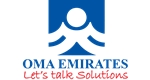 OMA Emirates
The company will showcase its homegrown solution and service developments for the Banking and Retail domains. These include Loyalty platforms and solutions, ATM optimization, Card personalization, etc. The major highlights will be its Mobility Solution and Benefit Beyond program - a common brand loyalty program. A team of experts will be present at the exhibition stand to assist on visitor requirement. For appointments write to marketing@omaemirates.com
OMA Emirates is launching the 'OMEGA-A Closed Loop Platform' in the Asian markets. Connected merchants, via the Benefit Beyond program, will have access to the OMEGA payment system and benefits. The Loyalty and Pre-Paid Cards registered under the Benefit Beyond program will be co-branded with the OMEGA logo and customers connected to the OMA Emirates network will be a part of the Loyalty, Pre-Paid and Gift Card Program. In the near future, POS terminals with the activated Benefit Beyond Program will be able to accept payments via OMEGA.
ICube
ICube provides seamless and turn key omnichannel solution that connects online and offline business together.

They will be doing live demonstrations of the product showing the interaction between the customer and the platform from purchasing online to picking up their purchase in-store as well as performing in-store transactions. They will also provide pre-sales business consultancy for prospect clients and answer any questions regarding our omni-channel solution. Join them at Seamless Indonesia and stand to get free gifts at their booth.
Capillary
Capillary will be showcasing Visitor Matrix : Using the power of AI, Visitor Matrix goes one step ahead of just counting footfalls by giving real-time analysis of visits, the resulting sales and insights on how you can manage the traffic at the store to their benefit.
They will be doing live demos of their latest suite of AI powered products.
Visitor Matrix: Intelligent Footfall counter + Store performance analyzer
Facebook Chatbots: Engage, promote and sell with Facebook
ReOn: Faster reporting and easier insight generation.
Also, join them at the on-floor seminars for exchanging ideas with market leaders.