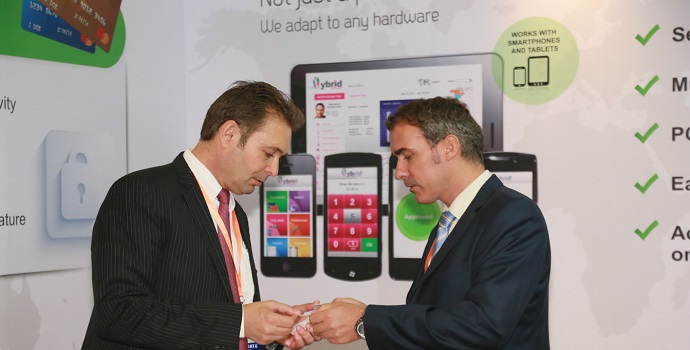 Sponsorship brochure
Join our weekly newsletter:
Showcase & educate the attendees about your payments & e-Commerce solutions
Why sponsor or exhibit?
Because your customer's market is changing, they need to re-learn how to drive revenues, invest in new technologies, and streamline operational processes in a totally disrupted market.
Total Payments Asia is the market place where you meet buyers of payment innovations from Thailand, Vietnam, Myanmar, Cambodia and Laos.
The exhibition hosts local and global leading solution providers and is attended by genuine decision makers. It provides a showcase for the disruptors and innovators in Indochina's payments community.
Who should sponsor?
Software solutions
Payment technology solutions
Payment platform solutions
Security / fraud systems
SI/ Consultants
POS/ equipments manufacturing
Network services
Payment processor/networks/schemes
Money transfer, remittance, P2P lending
Testing
CRM/BI/Loyalty solutions
Big Data & Analytics
Mobile, Apps & Content
Developers and solutions providers
Networking opportunities
Dedicated meetings
As a sponsor, you'll be allocated a Networking Manager . They will work with you in the run up to the event to secure meetings and plan a schedule for you. At the event they'll be ensuring the meetings take place, setting up more and generally making introductions.
om
Networking app
You'll have access to our Total Payments Networking App before, during and after the event. You can set up meetings, access papers and email attendees.
Lead generation
Sponsoring Total Payments Asia is a much bigger marketing opportunity than just the main two days of the event. As a premium sponsor you'll be able to join the Lead Generation Programme
Sponsorship options
Early bird sponsorship and exhibition packages are now available including:
Gold Sponsor
Silver Sponsor
Roundtable Sponsor
Networking Lunch Sponsor
Refreshment Break Sponsor
After Party Sponsor
Lanyard Sponsor and many more!
It's never too early to start gathering information and plan for the year.
Download sponsorship brochure now
Related events
Error processing SSI file