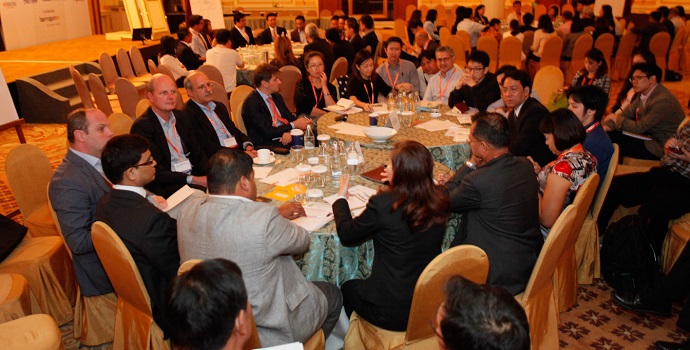 Conference brochure
Join our weekly newsletter:
More about Total Payments Asia 2014
About Total Payments Asia
Total Payments Asia is the unique platform in the Indochina region, the only event that recognises and focuses on the potential of the emerging markets. Industry decision-makers gather in this strategic meeting to exchange views and ideas on the technologies, concepts and strategies pertinent to the payments industry in the area. This year, we will telescope into
payments disruptive technologies and trends, m-Commerce, e-Commerce and future of digital and mobile payments.
We know the exchange of thoughts and ideas is crucial for business leaders to keep up with the ever-changing digital and
mobile landscape. We see the potential in the Indochina region.
The undivided focus on Asian's payments industry makes Total Payments Asia 2014 an exclusive event with a packed agenda
of insightful sessions. The event runs over two days focusing on the expectations of the digital customer, emerging payment technology and the new disruptors and innovators in the payments sector.
About Terrapinn
Our purpose is to give our customers the relationships and big ideas to do different and better business.

We have a proud track record in B2B events, with an established presence around the world. We create events where you can find out what's new, how it's done and who is doing it.
We focus on great content to drive a lively community and generate a one stop market place where you can meet people.
Join the conversation!
Related events
Error processing SSI file