Come and learn about the latest Indonesia Fintech start-ups that will be showcasing their latest innovations!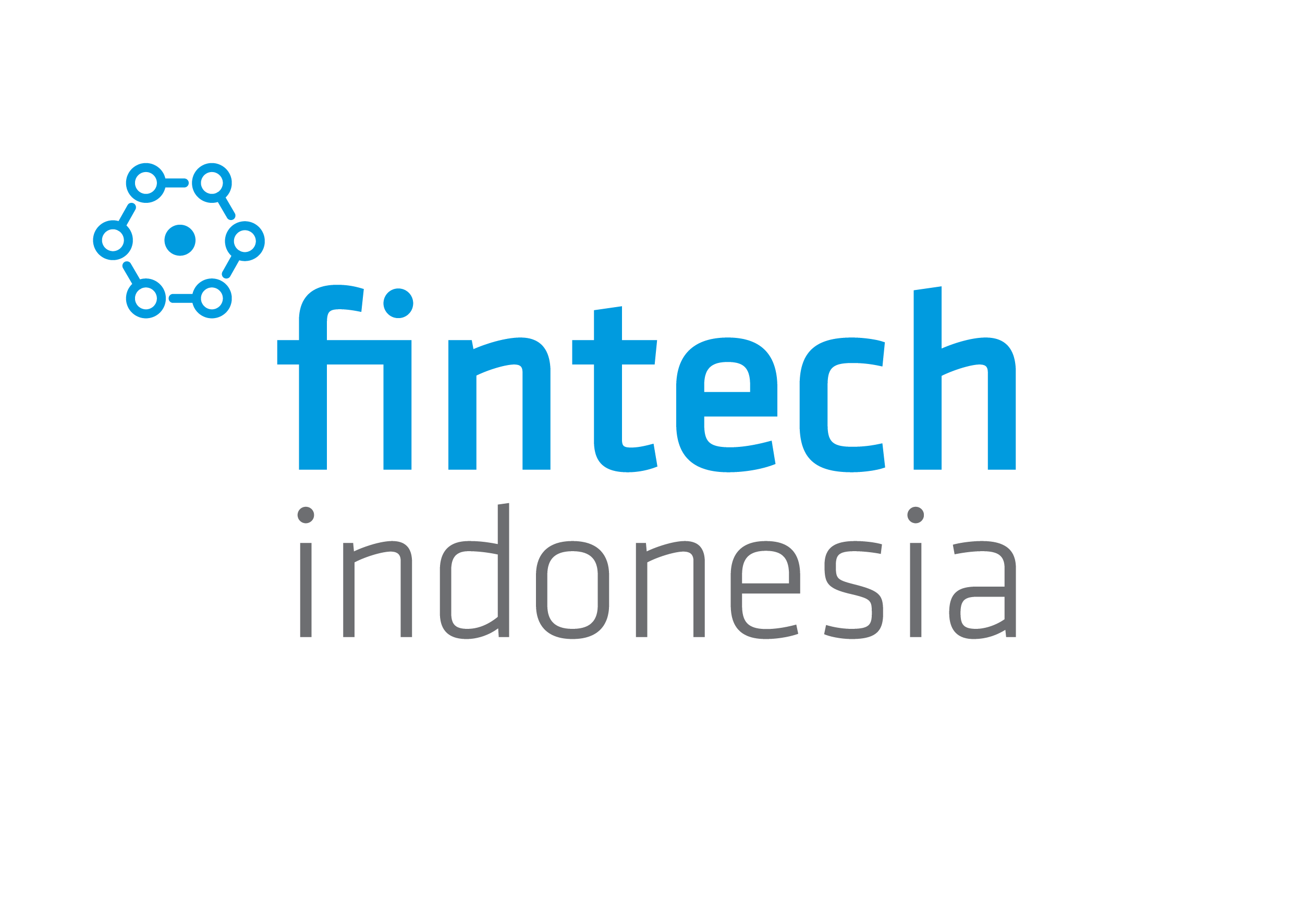 Newly launched this year, we have partnered with Asosiasi Fintech Indonesia to gather the top fintech start-ups in the Indonesia to showcase their innovation at The Accelerator Zone .
Here's your chance to hear from the start-ups talk about their innovative product/service. Come and speak to them and find out more about their challenges, achievements and vision going forward.
With trends from blockchain technologies, mobile payments, P2P lending, crowdfunding to insurance management solutions, start-ups are changing the way businesses will operate in the near future. So, if you are interested to learn more about Fintech and want to find hear from some of the newest and most innovative start-ups, the Accelerator Zone is the place to be!
On both days, join in and listen to energizing 15-minute pitches at the Pitch theatre from 1pm – 3pm
REGISTER FOR FREE EXPO PASS HERE
Look out for these startups pitches at the Pitch Theatre, pitches will repeat on Day 2:
TIME
PITCH TOPIC
COMPANY
WHY YOU SHOULD
VISIT US
1300-1315
New Resolution of eLoans
Bostunai
Bostunai is under PT. Cahaya Gemilang Technology, a Financial Technology (Fintech) company. Bostunai wants to become an alternative and cost efficient distribution channel for all financial institutions, focusing in helping users to safe secure collateralized load fast and simple.

1315-1330

A Simple book-keeping solution for your business
Jurnal
We are a simple online accounting software that faciliate businesses and accountants to do complete their book keeping in a very easy and quick manner. As a cloud-based system, our software enables invoicing, financial reporting or even monitoring stock inventory to be done anywhere, anytime.
1330-1345
The app that will redefine your deals and beyond.
Kartoo
Kartoo is an app that aims to redefine payment loyalty by providing users with intuitive promotion discovery and seamless credit card application features, while also providing payment issuers with a highly-targeted yet cost-efficient platform for promotions and loyalty points management.
1345-1400
How you can define their own bank fees?
Kliring
Kliring offers pay-as-you-wish interbank transfer, where people can define the interbank transfer fee by themselves (from normally Rp6,500/trx). When they pay, most of it will goes into charity, where we collaborate with Yayasan Indonesia Mengajar.
1400-1415
From Invoicing to Finance: How Paper.id Elevates SME's to Business and Financial Success
Paper
Paper is a mobile invoicing and payment solution that allows small business owners to send an invoice and receive payment through digital and mobile payment channels. Our aim is to provide business management tool with payment integration for SME's to help them grow and drive financial inclusion.
1415-1430
Safety at the palm of your hand

PasarPolis
Our company worked hand in hand with various insurance companies to provide safety to our customers through healthcare, vehicle protection , property as well as accident and travel insurance for our customers and it is all possible at the palm of your hand.
1430-1445
The New Era of digitalization of Insurance
Premiro
Premiro is an online insurance platform that will empower customer to do comparison to our selected insurance partner, fill up the information and make online payment with our two method of payment. Payment gateway (Credit Card, Virtual Account, and Internet banking) and BitCoin.
1445-1500
TBA
TBA
TBA
Day 1
1700
2017 New launch: A brave new world of commerce​
Terrapinn
Combining our history with our passion for innovation, we are committed to bringing you the most exciting event. We recognise that your cusomers are changing. That your business is changing. And so, we are changing. Welcome to a brave new world of commerce in 2017

CLICK HERE TO SEE WHAT ELSE YOU CAN EXPECT AT THE EXHIBTION