The Carriers World Awards
---
The users' choice awards for the capacity industry are back for the fourth year - it is time to nominate for the Carriers World Awards 2018.
As in previous years, you are being recognised by your peers and customers with them voting for the winners, rather than by the assessment of a panel of judges.
The winners will be revealed at Carriers World in London on the evening of 11 September 2018. Make sure you are there, click here to book now.

Entries are now closed. The finalists will be announced soon.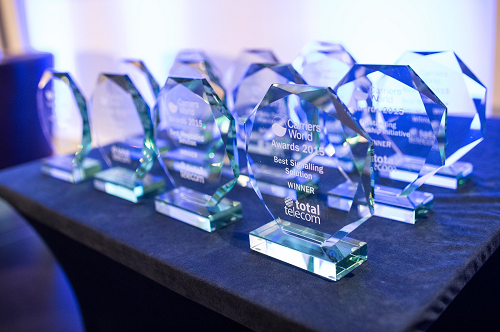 This year, the categories are:
√ Best Data Centre Provider
√ Best Fraud Strategy
√ Best Internet Exchange
√ Best IoT Initiative
√ Best IPX Service Provider
√ Best Messaging Initiative
√ Best Signalling Solution
√ Best Wholesale Carrier (Global)
√ Best Wholesale Carrier (Regional)
√ Most Innovative Wholesaler
√ Network Automation Initiative
√ Platform Initiative
√ Subsea Project of the Year
√ Wholesale Business Transformation
√ Wholesale Personality of the Year
The awards are open to wholesale carriers, carriers providing wholesale services and providers of solutions and services provided to or through carriers. Other companies are welcome to nominate their carrier/operator partners. These awards are specifically for the wholesale / capacity sector - please do not enter companies not serving this sector.