"Great to catch up with colleagues and meet people with interesting products and services to take back to the office."
Pieter Elbers, President and CEO, KLM

"It surely is the most important airline industry event bringing good insights and networking opportunities together."
Akira Mitsumasu, VP Products and Services, Japan Airlines

"There is no doubt about it - the Aviation Festival is quite simply a stunning event, the absolute jewel in the aviation trade event crown."
Simon Dempsey, CEO, Likewhere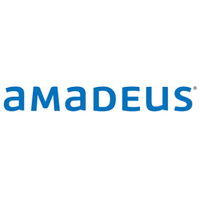 "Good sessions, good speakers, good level of attendance from airlines, good companies in the booths."
Barbara Moreno, Head of Airline Marketing, Amadeus ITGroup

"Strong total attendance overall, but most importantly, it was well-attended by key decision makers by the global top airlines."
Dee Waddell, Global Managing Director, Travel & Transportation, IBM

"Well organised, and a great mix of attendees from across worldwide airlines. A must visit show if you are serious about change."
David Hoar, Director Enterprise Sales, Boxever