AN EVENT FOR THE BRAVE NEW WORLD OF COMMERCE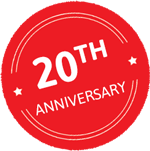 Technology is fundamentally changing the finance and commerce ecosystem. As consumers, businesses and governments adapt to a digital world, the desire for tech enabled solutions that improve traditional transaction methods and financial services is growing rapidly.

The MENA region in particular is ripe for disruption. The e-commerce market is set to quadruple in volume over the next five years.
The unbanked make up over 80% of the regional population. Governments and industry continue to invest and aggressively pursue the adoption of futuristic technology plans. New initiatives like the Smart Goverments will underpin the adoption of a new wave of technology and services.
Built on 20 years of history, from Cards and Payments Middle East to Seamless today, our show is about the entire payments, banking and fintech ecosystem. It is about the big ideas, market disruptors, top industry trends and technologies on which the future marketplace will operate.
Seamless is a multi-brand exhibition, with over 10,000 annual attendees and a world leading strategic conference. The exhibition will welcome market leading industry players from banks, exchange houses, insurance, telcos, merchants, enterprise, government, fintech's and tech startups, all looking to procure and collaborate with the latest tech and services on the market.

Welcome to Seamless 2020