Dear Colleague,

On behalf of the South Pacific Stock Exchange and as the host sponsor, it gives me great pleasure to extend to you a warm invitation to join us and the entire exchange network from across the globe for the 15th Annual World Exchange Congress in Fiji.

We are excited to host more than 500 senior representatives from the entire exchange ecosystem, including stock, commodity and energy exchanges to clearing and settlement houses, regulators, capital market authorities and digital technology solution providers who are expected to gather in Fiji for over two days of high quality discussions, debate, gala dinners and networking all set around the stunning beachfront located Sofitel Resort in Fiji.

Content that will be discussed during the two day in-depth conference will focus on new technology, new customers, new revenue streams, exchange evolution, regional collaboration and cyber security. The World Exchange Congress is certainly an event of great opportunity for the attendees and creates a unified platform for experts from different jurisdictions to connect with each other and share their varying perspectives and views thereby creating a pathway for all attendees to capitalise on the knowledge gained during the event.

The event will also feature more than 120 speakers, leaders of exchanges, capital market authorities and clearing houses from around the world who will share experiences in discussing the different topics. With speakers lined up from various developed as well as smaller developing exchanges around the world, this is a priceless opportunity for you to attend and refine your institution's prospects and obtain insights into other innovative approaches to further enhance your business landscape.

The event is also a delightful opportunity for the attendees to discover Fiji. Known for its uniqueness, Fiji is home to a multi-ethnic society, rich in tradition and most widely celebrated for its distinctive, friendly and welcoming Fijian culture, giving our visitors a sense of comfort and belonging from the time they arrive. Attendees can also extend their stay and explore various outdoor adventures, fun activities and lively sight-seeing destinations, including holidays at the exclusive resorts on some of Fiji's peaceful remote islands.

On behalf of the South Pacific Stock Exchange and Terrapinn Holdings Limited, I look forward to welcoming you to Fiji for the 2020 World Exchange Congress event.

With best wishes.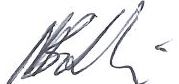 Dr Nur Bano Ali
Chairperson, South Pacific Stock Exchange
Fiji