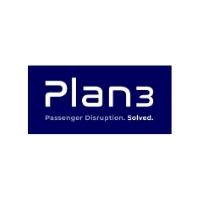 Plan3
Silver Sponsor
Plan3
Plan3 is a passenger-focussed disruption management system that puts unrivalled ease of recovery in the hands of disruption customer care teams.
Simply put, Plan3 solves every aspect of passenger disruption, automatically sourcing holistic solutions with eyes on the entire passenger journey.
Using Plan3's Option Creator tool, airlines can easily bundle together and publish relevant options (eg, new flight, hotel, transportation, digital meal vouchers), and passengers can self-serve their way to a seamless onward journey.
More at plan3.aero