Asia's largest real estate industry gathering
Event overview
The 12th annual Real Estate Investment World Asia is the region's largest and most established convention to showcase the strategies, personalities and companies that represent real estate investment management, development and finance. 
This is where institutional investors, property funds, developers and deal makers convene to discuss innovative financing vehicles, investment structures and capital raising strategies across the risk-returns and geographic spectrums for the listed and private property investment community. 
A great event in 2012
503 attendees from 24 countries
262 companies in representation
40% are institutional investors, funds, asset managers, private equity and REITs
49% are of President / Chairman / CEO / Managing Director level
16 sponsors and exhibitors
100+ speakers
But the event is much more than this…
It is a focused, targeted and exceptional platform showcasing thought leadership, best practices, success stories and partnering opportunities.
 
What's new in 2013
Expanded sessions on the listed property market, featuring leading Asian REIT CEOs, securities investors and Southeast Asian developers seeking REIT IPOs
Debt capital markets segment addressing the growing trend of Sing dollar bond issuance and investments
European funds share their take on commercial property investments into Singapore, Japan and Australia
Hot cities and sectors for Asian capital investing offshore
And much more… 
REIW Asia Awards for Excellence- Voting is now open ›
download the full programme ›
social and networking activities ›
Who attends
Property owners and developers
REITs
Private equity real estate funds
Asset managers
Institutional investors (Pensions, sovereign wealth funds, insurance firms, foundations and endowments)
Family offices
Banks and financial institutions
Hospitality groups
Property consultants
Legal, tax and accounting firms
Fund administration and trust services
Performance monitor: Technology and software 
Event testimonials
"CBRE Global Investors is delighted to be associated with REIW Asia!  Now in its 11th year, the event continues to attract a high quality audience of investors and market practitioners across the regional real estate industry and from around the world.  The content and format continue to evolve and remain relevant, as witnessed by the fact that attendance continues to be strong!"
Richard Price
Chief Executive, Asia Pacific
CBRE Global Investors
 
"A gathering of real estate experts in Asia that served well as a platform for exchange of thoughts, valuable business contacts and market trends."
Lawrence Yip
Senior Vice President, Planning & Business Development | Chief Marketing Officer – Vietnam 
Sembcorp Development Ltd

Download brochure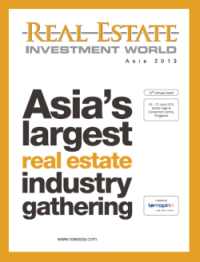 Who's speaking

co-located with