Create your personal agenda –check the favourite icon
Opening Remarks
Keynote
Welcome to the Accounting & Finance Show Malaysia 2021
Laura Binns,
Project Director,
Terrapinn
Keeping your data safe when working remotely
Keynote
By attending this session, you will learn:
Why working remotely poses data security risks
Which solutions can be used to eliminate these risks
How to select and implement the solutions
Keynote: Futureproof Your Firm for Client Success
Keynote
98% of SMEs stay on their chosen accounting software for their lifetime. This means that there is only one golden opportunity for accountants to be part of their digital transformation journey. In this fireside chat you'll hear from Kevin Fitzgerald, Managing Director - Xero Asia, Alfred Ang, Founder & CEO - CALTRiX and Lennie Leong, Senior Account Manager - Xero Asia about why cloud accounting is gaining significant interest amongst SMEs and how you can ready your accounting firm to meet their needs.
Kevin Fitzgerald,
MD,
Xero
Lennie Leong,
Senior Account Manager Malaysia,
Xero
Session led by: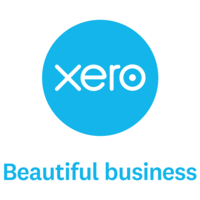 CFO 4.0: Vital skills for the future
Digital Business
By attending this session, you will learn:
How changes to the finance function are impacting the skills required by CFOs
How junior finance professionals can prepare themselves for senior positions
What steps CFOs can take to improve their skill set in the digital age
How Asian CPAs, Accountants and Finance professionals can reach global recognition, standards and competitiveness
Digital Practice
By attending this session, you will learn:
How Asian Accountants and Finance professionals can become globally competitive (be able to compete with first world countries workforce)
How to leverage your credentials in getting global opportunities
About the ripple effect of being globally recognized (higher pay, more work options, better work-life balance, overall life quality improvement)
The key steps to getting paid faster and improving cashflow
Digital Business
Poor cash flow management is a leading cause of failure for many SMEs. Hear from Daniel Hustler, Education Manager at Xero Asia, as he talks about how you can use technology, and other tips to get paid faster and to better manage your cashflow.
Panel: Leveraging technology: Standing out from your competition
Digital Practice
By attending this session, you will learn:
How technology can help you stand out from your competition
How these technologies can save you money
How to go about implementing this technology
Moderator:
Heather Smith,
Hype Girl For Accounting Apps,
ANISE Consulting
Jay Shong,
Founder & CEO,
Red Beak
YC Eng,
Managing Director,
YesBoss
The benefits of implementing cloud technology in your finance function
Digital Business
By attending this session, you will learn:
How to implement cloud technology
About the impact cloud technology can have on the finance function
About the opportunities and challenges to aware of
Shaun Cheah,
Executive Director,
Malaysian International Chamber of Commerce & Industry
Supercharge your workflow with automation
Digital Practice
Manual data collection and entry can be an arduous task which takes up valuable time that could have otherwise been spent on serving more clients or providing more value add advisory services. But with automation technology, many of these administrative tasks can be easily replaced with tools such as Hubdoc and other integrated apps. Join Joseph Mulcare, Partner Consultant, Xero Asia to find out just how the power of automation can change your practice's workflow and support your clients even better!
Why automating manual processes and streamlining your workflows will benefit your practice
Digital Practice
By attending this session, you will learn:
About automation manual processes
How automation can help you streamline day to day tasks
About the cost benefits to your practice
Koo Fai Siow,
Managing Director,
Eximius Ventures Sdn. Bhd.
Sumit Gupta,
Operations Director,
Eximius Ventures Sdn. Bhd.
Panel: What do accounting & finance professionals of the future look like?
Digital Business
By attending this session, you will learn:
About the ongoing changes to the accounting roles
What skills future accounting & finance professionals should hold
How AICPAcan help assist in education and upskilling
Keynote: The benefits of kickstarting the digitalisation of your practice in 2021
Keynote
By attending this session, you will learn:
Why you should investigate kickstarting your digitalisation journey
Which solutions are suitable for which challenges
Which challenges you should look out for
Mahathir Mahzan,
Managing Partner,
Mahzan Sulaiman PLT
Keynote Demo: Intro to Xero for Small Businesses
Keynote
Xero is an online accounting software that brings all the information SMEs need together in one simple and easy-to-navigate space. Beautiful and powerful tools put you in control of your financials so you know how your business is doing every single day.This demo will provide an overview of Xero online accounting software and its benefits, together with a demo of the following beautiful features:
Xero dashboard
Online invoicing and automatic reminders
Direct bank feeds
Bank reconciliation
Data automation and extraction
Expenses
Panel: Unlocking business growth with connected apps
Digital Practice
Professional accounting & bookkeeping firms who embrace digital solutions have leveraged them to offer client advisory, unlocking additional revenue streams. Cloud apps help streamline their workflow, increase efficiency and deliver smarter insights for their SME clients. Join Xero and their app partners as they discuss about the business growth opportunities that payroll, reporting and payment apps can bring for practices who are ready to leverage a connected app ecosystem.
The Future of the Accountants in the New Digital Age
Digital Business
The accounting and finance world has been disrupted by new digital technologies from Big Data to AI to RPA. The COVID-19 pandemic accelerated the need for technological competence to become more critical. In this session, we will share how accountants can navigate the challenges, serve your career pathway, and why it is important to focus on reskilling and upskilling to equip yourself to be future ready.
Panel: Planning for the uncertain through agile finance leadership
Digital Business
By attending this session, you will learn:
How to plan for unexpectedevents
How to implement risk management techniques in advance
About the role senior finance professionals play
Moderator:
Richard Hayler ICAEW FCA,
CFO,
Nutrition Technologies
Nirmala Doraisamy,
Independent Director & Member,
ICDM
Gabriel Low,
CFO/CIO,
Theben
Legal Recourse for Cyber Fraud
Digital Practice
By attending this session, you will learn:
Common cyber fraud tactics
What to do if cyber fraud happens to you
Tips to prevent and identify potential cyber fraud
Raymond Liu,
Associate,
JC Legal
Closing Remarks
Keynote
Thank you for joining us at this year's Accounting & Finance Show Malaysia
Laura Binns,
Project Director,
Terrapinn
last published: 27/Sep/21 03:35 GMT