Established in 2017, Accounting Business Expo runs twice a year, Melbourne in March and Sydney in November.
Accounting Business Expo is the ultimate expo for finance – Australia's largest, most comprehensive and ground-breaking event for savvy, forward thinking Accountants, Bookkeepers, Advisors and Finance professionals.
Tried, trusted and established since 2017.

The expo combines digital innovations, some fresh to the vine and others ripe and ready for plucking, alongside the best and most innovative software and accounting platforms under one roof. You are in the driver's seat, exploring the latest products and services for your business and career development.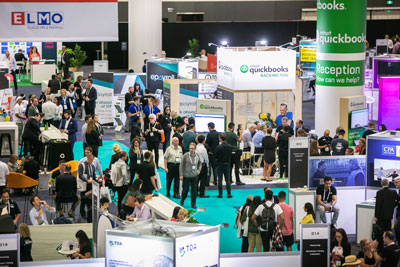 The market is evolving continually at a rapid pace with new solutions, product developments, and trends designed to enhance the way you do business. In a time of perpetual digital transformation, it is important you, your business and your clients are continually transforming too.

Accounting Business Expo brings you face-to-face with product experts and gives you the opportunity to compare, test drive and consider hundreds of digital solutions that integrate with the world's leading accounting platforms, all under one roof.

Through a focus on innovation, technology and best-practice, Accounting Business Expo is the only show that tackles industry challenges and offers expert insight on how to remain competitive in a constantly evolving marketplace.
Accounting Business Expo Sydney
Date: 22 & 23 November 2023
Location: ICC, Sydney
Accounting Business Expo Melbourne
Date: 5
& 6 March 2024
Location: MCEC, Melbourne