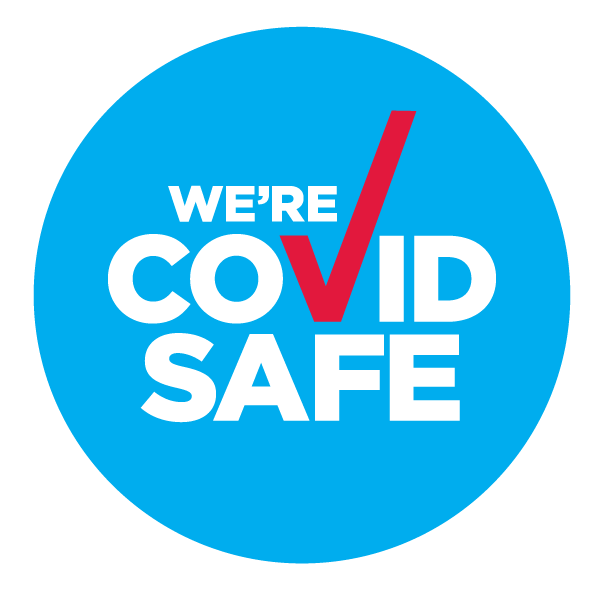 Your health and safety is our primary concern.
The organisers and venue follow all government and health advise and ABE has been approved as a COVIDSafe event by the NSW Government.
COVID Safety Measures at ICC Sydney
As part of our ongoing commitment to protecting your health and safety whilst at ICC Sydney, a range of enhanced measures have been introduced across the venue to safeguard the wellbeing of our attendees, visitor, contractors and team members.
In response to the outbreak of COVID-19, ICC Sydney has put in place all steps and precautions throughout the venue as recommended by the Australian Government Department for Health, to help ensure the safety of our visitors and team members.

Wellbeing of Visitors
If you are feeling unwell, please stay at home. This includes fever, cough, sore throat and or flu like symptoms.

Track & Trace
At this current time, Track & Trace is not required. However, at the time of the event, if the Government health order changes, Track & Trace will be implemented. All attendees are required to pre-register. This means we have a method to communicate with all attendees even without the COVIDSafe check-in app.

Physical Distancing
Crowd density is no longer required. However, we will encourage people to maintain a safe distance.

Pre-Registered Attendees Only
Only pre-registered and ticketed attendees will be able to enter the expo halls and conferences. This ensures that everyone can easily be traced and tracked. As part of the registration process, everyone provides full contact information (including email, mobile and phone) making it very efficient to message and contact people if need be.

Maximum Capacity
At this current time, there is no capacity limit. However, if at the time of the event this changes, capacity limits will be implemented.

Face Masks
If face masks are required at the time, as part of the NSW Government mandate, all attendees will be notified in advance and required to wear a face mask as a condition of entry.

Directional Marking
We ask that all visitors follow the directional markings when waiting to enter the expos. We will avoid congestion at all entry points and keep people actively moving.

Hygiene & Cleaning
We encourage good hand hygiene. Hand sanitiser will be available at the event for use. The venue will have cleaners available to ensure soap and hand towels are stocked. All public areas of the venue will be sanitised regularly, airflow and circulation enhanced.

Show Entry/Exit Procedures
There will be dedicated one-way entry and exits at the venue.

Medical Services
A dedicated first aid room and isolation area will be made available for any attendee feeling unwell or displaying COVID-19 symptoms on-site.

Food & Beverage
Food control measures aligned to the NSW Health requirements.
These requirements may change over time. At present, we are planning for a cashless event - only card payments will be permitted at catering outlets.

Hotels
Below is a list of COVIDSafe hotels close to the ICC Sydney
Fraser Suites Sydney
Primus Hotel Sydney
Adina Apartment Hotel Sydney Darling Harbour
Adina Apartment Hotel Sydney Town Hall
Oaks Sydney Goldsbrough Suites
Parkroyal Darling Harbour
Rydges World Square Sydney
APX Darling Harbour
APX World Square
Mantra on Kent Sydney
Mantra Sydney Central (Formerly Breakfree on George)
Metro Aspire Hotel Sydney
The Ultimo
Vibe Hotel Darling Harbour
Sydney Hotel QVB

Venue Commitment
Placing hand sanitisers with supporting signage
Placing guidance on handwashing in bathrooms
Placing tissues and bins for their hygienic disposal with supporting signage on coughing etiquette
Thorough and regular cleaning of surfaces, including bathrooms, benches, ATMs and all touchpoints such as door handles, escalator rails, etc.
Continued rigorous adherence to ISO and HACCP food safety management standards within all culinary services
Strict adherence to all physical distancing measures and limit of one person per two square metres

Vaccinations
We encourage all participants to be double vaccinated before attending the event.
If necessary, depending on Government advice at the time, we reserve the right to check for proof of vaccination before allowing you to enter.
Right of admission is reserved.

18+ Only
This is a closed industry-event and all attendees must be over 18 years old and must register online in advance.
Right of admission is reserved.
All attendees are encouraged to check this site for updates, as we will revise this information regularly.
We recommend visitors check the NSW Health website for the current public health advice in relation to locations where people who visited are required to self-isolate. If you have visited any of the locations noted, please follow the direction of NSW Health.
Download the COVIDSafe App before attending the event: https://www.health.gov.au/resources/apps-and-tools/covidsafe-app
You are welcome to read through the ICC Sydney EventSafe Operating Guide.
For any other enquiries, please contact ICC Sydney Administration Office on +61 2 9215 7100
General enquiries: info@iccsydney.com
ICC Sydney's administration office is open from 8:30am – 5:30pm Monday to Friday.