AUTHORITY & INTEGRITY
The longevity of awards is only ensured if participants recognise that they are of value. We have always worked hard to ensure that World Communication Award winners are selected based on merit and that our process for judging entries is fair and transparent.
The judging process is a multi-stage process with all entrants completing the same entry form, followed by first round independent judging and an intense live and virtual judging meeting to decide the results.
Central to this is our assessment process, which uses our panel of independently led judges to review and score the entries, conclude the shortlist and choose the winning ocmpanies. Currently our judging panel comprises more than 50 expert and recognisable individuals selected from across the industry based on their expertise and impartiality. The judges are led by an independent chair who in the case of a tie has the ultimate casting vote on the winners.
You can be assured that any company making the shortlist has already demonstrated their worth as a leader in the industry.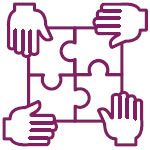 RELEVANCE
Back in 1999 the telecoms industry was far simpler, and this reflected in the categories for the World Communication Awards, which were almost entirely focused on the service provider. Over the intervening twenty years, the industry has evolved, the level of complexity has increased and the role of the equipment provider, service provider and intermediary have blurred.
Every year we review the categories of the WCA, to ensure their relevance and offer awards that today's telecom industry wants to win. This ongoing evolution ensures the awards are relevant not just today but for the next twenty years.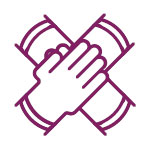 VALUE
Why enter awards if you don't perceive value in doing so? Of course, there is great value in recognising the great work your colleagues do, and being shortlisted or winning an award is tacit endorsement of your company or products which you can leverage in marketing, but what do we do?
Well actually quite a lot, and wetry to do more every year!
The World Communication Awards are organised by Total Telecom, a global publisher with a community of more than 100,000 telecom professionals, and we do several things to help you leverage this audience including: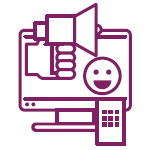 SOCIAL MEDIA & VISIBILITY
We utilise our extensive social media footprint for ongoing promotion of finalists and winners from the announcement of the shortlist, on Twitter, LinkedIn, Facebook and more.
To discuss more of what makes the World Communication Awards unique, please get in touch.