SEAMLESS PITCH OFF IN PARTNERSHIP WITH TURN8
Calling all Start-ups and Fintechs from around the world...
20 start-ups and fintechs will have three minutes each to pitch their product or solution to our expert panel of judges made up of VCs and consultants.
These innovative, early-stage, global companies will come head-to-head live and on stage at Seamless Middle East 2018.
TURN8 will be offering up to $500,000 worth of investment
300 start-ups will be shortlisted and 20 will be selected by TURN8 to pitch our panel of experts.
To be considered, ENTER TODAY with the online application form via TURN8
The final deadline for entries is 27th April 2018.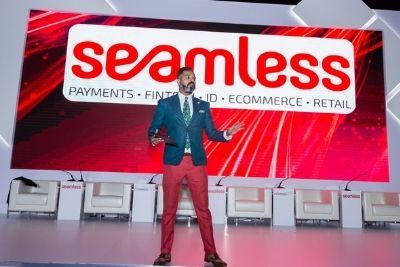 DEDICATED START-UP PAVILION
With the explosion of new and innovative ecommerce companies over the past 12 months, Seamless Middle East presents one of the biggest opportunities in the region. We are looking for 16 of the most exciting start-ups out there to showcase in our dedicated ecommerce pavilion at Seamless Middle East .
Book your pod now and start generating leads, build brand and attract new partners to do business with.
For just $2,000 USD you will receive:
2x2m pod (inclusive of power and basic furniture – see the image below)
Logo and profile in the show guide and on the website
With just 16 pods available these will be sold on a first come first served basis so book your pod today.
Call Joseph Ridley
at +971 4 440 2536
or email joseph.ridley@terrapinn.com