Following on from the highly successful World Vaccine Congress series in Washington DC and Europe for the past 18 years, the San Diego event will offer learning and business development opportunities taking advantage of the rich biotech and funding environment that the west coast offers.
The focus will be on the vaccines industry in general, but also more specifically on integrating the technologies revolutionising immunotherapy and its impact on vaccine development.
This is the congress for top decision makers of the vaccine and immunotherapy industry with both scientific and commercial interests, specifically interested in both learning and/or partnering.
No matter where your interest lies we have content, networking and potential partners for you.
What to expect?
Providing attendees one stop progressive scientific and strategic solutions to the vaccine industry, through executive level commentary, case studies and real time analysis from key stakeholders to bring about faster, more cost-effective and more efficacious vaccines.

Explore the latest methods and technologies that allow better understanding of the immune system and improve vaccine development against infectious diseases and cancer . This includes integrating synthetic biology, omics, immune profiling, bioinformatics, systems biology and new-generation adjuvants with break through immunotherapy immunomodulators like check point inhibitors and oncolytic viruses in combinational therapies.

Hear from C-Level executives from all the key vaccine developers and thought leaders from pharma, biotech's, academics and government, in a combined scientific and commercial environment where CRO's, CMO's, EQM's, Biotech's and platform technology organisations can demonstrate their latest products and services and do business.

Listen to updates on the latest discovery-stage infectious and non-infectious vaccines and hear clinical phase I, II and III data from leading biotech's, big pharma and regulatory experts .

A marketplace for pharma and biotech involved in vaccine development to source and compare products and services that will help them.

A place where new relationships are created and existing relationships strengthened in a fun and productive environment.
Who to expect?
Attendance to the series of events is made up from: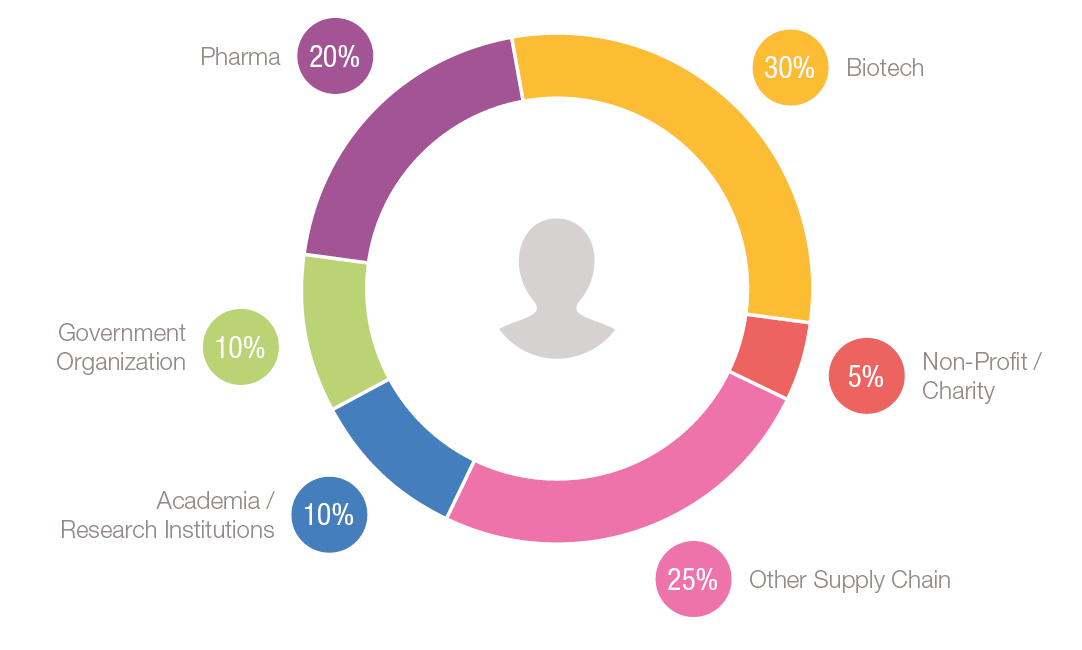 Key job titles include:
Head of Immunology
Head of Translational & Immuno-Oncology
Director Predictive Medicine
Head of Sequencing / Next gen sequencing
Directors of Biomarker Discovery & Diagnostics
Head of Bioinformatics
Director of Research
Head of Cancer Immunotherapy
Translational Science & Adjuvants
Head of Vaccines
CEO / CSO / COO
Head of Oncology
Head of Immuno-Oncology
Head of R&D
Head of (Pre-) Clinical Development
Head of Clinical Trial Management / Operations
Head of Bioprocessing
Head of Manufacturing