Our Story
On the 16th-18th May, the World Precision Medicine Congress will be gracing the stages of the London Business Design Centre for the third time, to bring you 100+ precision medicine and artificial intelligence experts , sharing their research, case studies, stories and work.
The World Precision Medicine Congress looks at the precision medicine pipeline, from early discovery and development of personalised drugs and diagnostics, through to research and innovation, implementing precision medicine into clinics and hospitals. Ethics, regulations, patient advocacy, and patient involvement in clinical trials are also explored, with talks, roundtables and panels being run by top senior executives, clinicians, academics and thought leaders.
Co-located with the World Advanced Therapies and Regenerative Medicine Congress , this May is your best opportunity to keep up to date with new therapies, diagnostics, case studies and data. With an expected attendance of over 1000 delegates and 300 speakers , don't miss out on a great event this spring.
This year we are also bringing you a brand-new event, AI in Healthcare , covering the exciting and innovative ways scientists are developing artificial intelligence and machine learning for drug discovery and diagnostics, patient monitoring and hospital management. Senior representatives across a whole host of industries and companies including the NHS, Berg, Sanofi and Atomwise will be speaking on one of the most exciting areas of science and healthcare right now.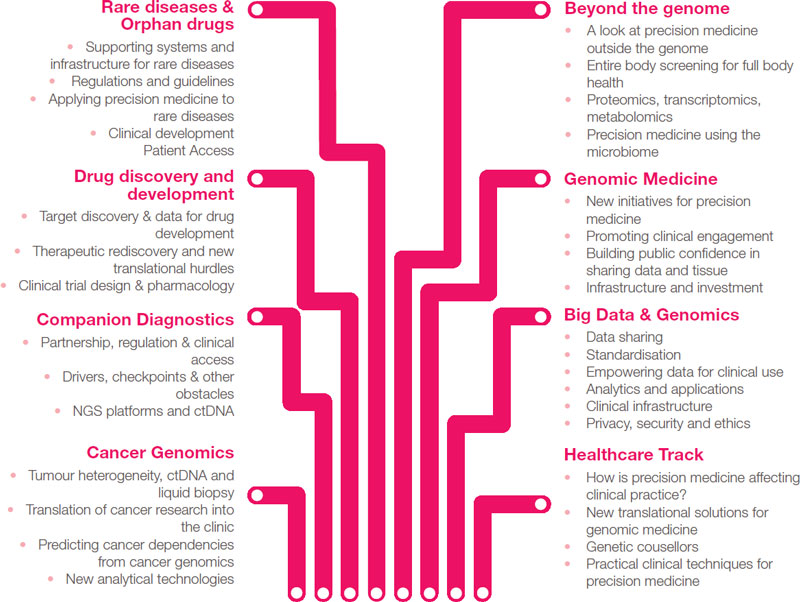 Highlights not to be missed:
TRACK CONTENT TO SUIT YOUR ROLE
Specific sessions across three tracks cover a multitude of topics, so there is something for everyone.
INNOVATION ZONE
A zone smaller companies to showcase their interesting developments, and have the opportunity to give 10 minute pitch presentations.
FANTASTIC NETWORKING
Over 500 of your peers in one room, and access to the networking app to set up meeting with other delegates, speakers and sponsors.
ROUNDTABLE SESSION
8 roundtables sessions led by industry experts, offering a more intimate opportunity to dicuss a challenging area.