Location
Close to historical and cultural landmarks including the UNESCO world heritage site Andrássy Avenue, the House of Terror museum and many of the city's world-famous spas, Corinthia Budapest is the perfect destination for both exploration and relaxation.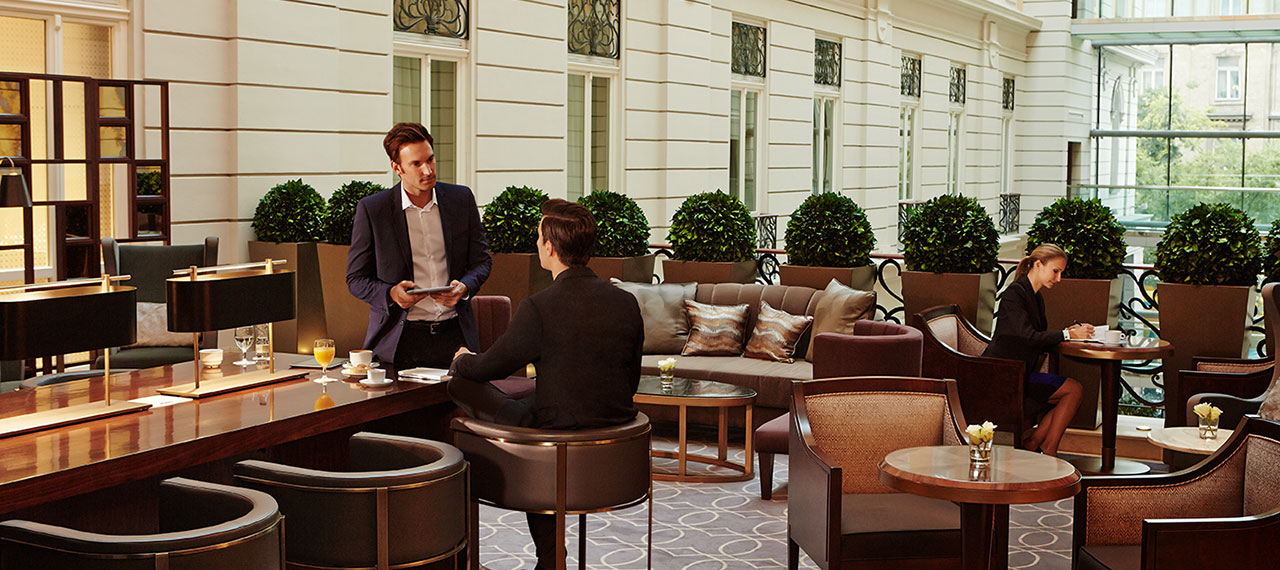 Corinthia Hotel Budapest
Beautifully restored for a new generation of traveller, Corinthia Hotel Budapest is one of the grandest luxury hotels in Budapest. An impressive landmark building with an imposing Neo-classical façade and soaring glass atrium, Corinthia Budapest offers a choice of elegant eateries and destination bars for even the most discerning traveller.
The city of Budapest
Budapest is more than ready to take its place as one of Europe's most inviting, and intriguing, cities . Architecturally, it boasts buildings from baroque to contemporary eras, the art scene is booming and its café culture, born from bohemian roots, is still at the heart of what makes this romantic city tick. Straddling the Danube River, with historical Buda to the west and buzzing Pest the east, Budapest is a fantastic city for business, nightlife and relaxation.