Pharma Compliance 2016 floorplan
The 4th annual Pharma Compliance is the leading compliance and multichannel marketing event Europe has to offer in 2015! No matter where your interest lies, we have content, networking and potential partners for you.
It will provide you with global regulatory updates and case studies from experts with practical experience of successfully optimising their company's compliance strategies. Learn compliance best-practice with advice on anti-bribery and trust initiatives, marketing and communication strategies, transparent reporting and more. Place your compliance strategy at the forefront of your company's business planning.
/ Download Sponsorship Brochure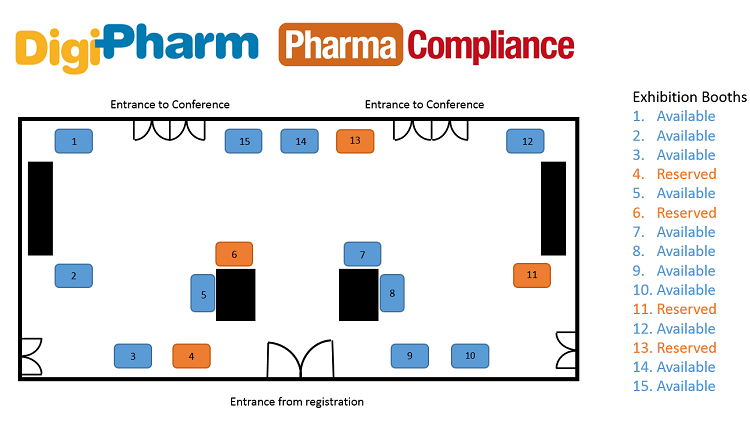 Why Pharma Compliance Europe?
As a provider with a solution to offer this conference represents an exceptional opportunity to develop new business relationships.
Do you want to?
Get your brand in front of senior decision makers

Break into the lucrative compliance market

Create sales leads and deliver a return on investment

Network with your target market in the region
Yes? Then you should be sponsoring Pharma Compliance Europe 2016.
If you'd like to become an exhibitor or Sponsor, call Edmond Rama on +44 (0) 207 092 1174 or email erama@healthnetworkcommunications.com