The 5th annual Biosimilar Drug Development World Europe 2016 event is a senior level two-day interactive conference that provides delegates with the strategic and scientific knowledge and connections to help navigate the challenges in the development, production and launch of these complex medicines.
This conference is an unrivalled and cost-effective sales and marketing solution that works throughout the year, providing you with new contacts and great exposure, culminating in an event which will bring you face-to-face with end users and key clients. It is a place where innovation is showcased, learning is done and new business contacts are made.
Biosimilar Drug Development World focuses on:
Scientific foundations behind the development of biosimilars from the bench to market
Biosimilar clinical trial requirements, challenges and opportunities
Manufacturing process development and scale-up
Biosimilar immunogenicity
Global regulatory review and analysis
Who will attend the exhibition?
CEOs

CSOs

Heads of Formulation

Directors of Regulatory Affairs

Directors of Pre clinical

Heads of Toxicology

Heads of Manufacturing

Senior directors of Immunogenicity
Your customers are here to:
Identify and evaluate new technologies and products

Understand new business methods and processes

Learn how to deliver ROI from new products

Reduce clinical operational costs and risk

Improve clinical & laboratory timelines

Expand knowledge and expertise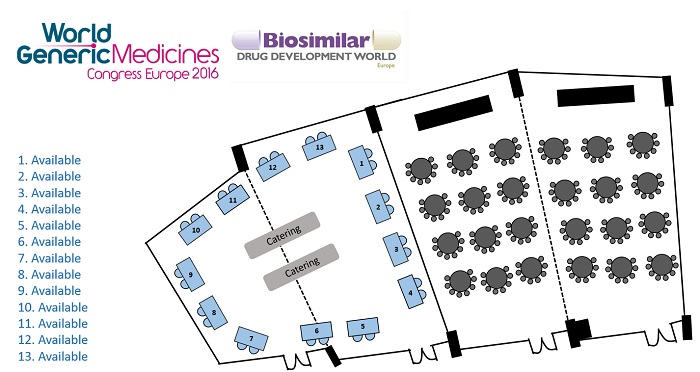 "The speakers and topics were very useful for my business and development"
Senior Manager, Cubist Pharmaceuticals