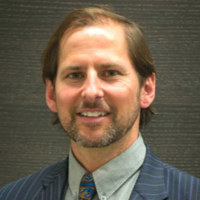 Dr Stephen Bygrave
Director Climate Resilience and Net Zero Emissions
Department of Planning, Industry and Environment
Dr Stephen Bygrave has worked on climate change and environment issues at the international, national and local levels for over 25 years across government, academia, the private and not for profit sectors.
Stephen spent three years as CEO of national think tank Beyond Zero Emissions and two years at the Organisation for Economic Cooperation and Development (OECD) and International Energy Agency (IEA) in Paris.
Stephen has spent more than ten years with the Senior Executive Service in various government agencies at the state and federal level including the Department of Prime Minister and Cabinet, Department of Climate Change, Department of Environment and Heritage, and Department of Agriculture. During this time he worked on significant reforms including development of the carbon pricing mechanism, the national renewable energy target, the 100% renewables strategy in ACT Government and net zero emissions strategies in NSW and ACT Governments.
He has a PhD in Resource and Environmental Management from the Australian National University, working on village scale renewable energy projects in Fiji, Kiribati and Solomon Islands.