Advancing cord blood banking & therapeutics
Show overview
Join us for this year's World Cord Blood Congress to learn how leaders in the sector sustain their cord blood banks.
Leverage strategies of others on outreach, marketing and advertising programs targeting expectant mothers.
Find out who else you can target to increase the uptake on cord blood banking.
download the brochure
>
2014 speakers
The World Cord Blood Congress features the biggest names in cord blood banking. Be there to hear from and network with executives from:
China Cord Blood Corporation
Cleveland Cord Blood
Medipost
Parent's Guide to Cord Blood Foundation
CordVida Brazil
LifeSouth Community Blood Center
Bio-cord
Cryo-Save Group
reserve your place now
>
Event focus
Each year, we aim to construct the World Cord Blood Congress to ensure that the leading concerns and hottest topics are addressed. This year's conference will focus on:
The commercialization of umbilical cord blood banking in China and its operational challenges
Cord blood therapeutics trials and the promise for the banking industry
Innovative ways to sustain cord blood banks
get more information
>
Networking
The World Cord Blood Congress is no average conference. We recognize the importance of networking and offer an experience which allows you to do just that.
From our mobile app to our dedicated Networking Manager, we ensure that you get the very most from your time on site.
Plus, with our Frankenstein cocktail party, you are sure to have a memorable experience.
register to attend
>
Featuring
The World Cord Blood Congress is an event structured with the goal of bringing together the leading members of the cord blood community from all over the world.
Hundreds of attendees
54% executive level attendance
50% of participants from operators
Hours of dedicated networking
1-2-1 Partnering
We're excited for this year's event and hope to see you there!
book to attend
>
Download more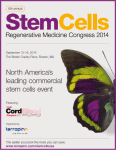 You can now download the brochure to get all the information you need on this year's event.
get your copy here
>
co-located with
Related events
Error processing SSI file