Unrivalled platform to generate quality business leads in Asia
Why sponsor
Asia's airline executives are continuously seeking the best investment opportunities to maximise their growth and profitability, and Aviation Outlook Asia brings in these decision makers to engage in partnerships and seek solutions. You only need to be seen or heard at this event to capture the attention of Asia's full service airlines effectively!
Sponsor Aviation Outlook Asia 2014 ›
Download sponsorship prospectus ›
Who sponsors/exhibits
Aviation IT Solutions
Aircraft Manufacturers
Airports
Aircraft Leasing Companies
Ancillary Revenue Product / Service Providers
GDS / Distribution
Online Travel Agencies
Investment Banks
IFE / Communication Solutions
Legal
MROs
Payment Facilitators
Enquire more about sponsoring ›
Download post event report ›
Who attends
Airline and airport executives from:
CEOs/COOs/CTOs/CIOs/CFOs
Head of Commercial
Head of E-commerce
Head of Distribution
Head of Marketing
Head of Passenger Experience
Head of Social Media/Loyalty
Head of Business Development
Head of Ancillary Revenue
Head of Network Planning
Head of Engineering/Maintenance
Unbeatable opportunity
Aviation Outlook Asia brings you face-to-face with your key customers and prospects. This is a great opportunity for you to:
Position yourself as a thought leader by speaking and sharing valuable insights
Showcase your world-class solutions to airlines and airport operators across Asia
Opportunities for 1-to-1 meetings with key decision makers via our mobile app
Elevate your brand's presence in the aviation industry
Establish partnerships with relevant prospects and generate new and quality leads
What sponsors say
"Aviation Outlook Asia is a unique and thought-provoking forum, featuring a compelling lineup of speakers who engender insight into industry direction for the following year. The event sets my team's framework for the upcoming year."
Mark Rademaker | Managing Director – Emerging Markets | UATP
"We have been participating Aviation Outlook Asia for a number of years as it is a unique platform to engage with key stakeholders from the aviation industry. We have seen an increase in collaboration in Asia's aviation industry and through this event, we have been able to meet different airlines and related industry stakeholders."
Anil Batra | Vice President | NIIT Technologies

Download post event report ›
Download sponsorship prospectus ›
Download more
If you provide a product or service for the aviation sector, you need to be here!
Download our prospectus to find out more about partnership opportunities: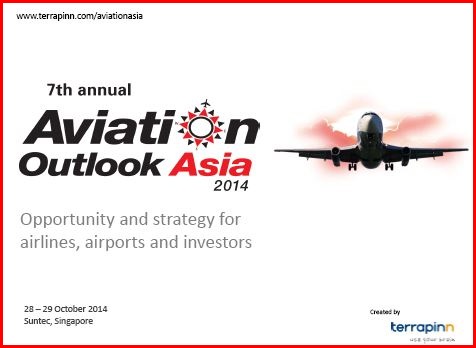 Contact Aries Calonzo at +65 6322 2319 or email to aries.calonzo@terrapinn.com for more information!

Download sponsorship prospectus ›
Enquire about sponsorship ›
Related events
Related training
Error processing SSI file