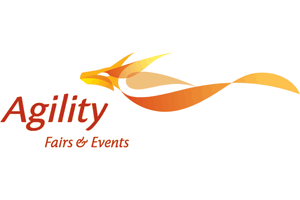 Agility Fairs & Events
Official Freight Forwarder
Agility Fairs & Events is the logistics market leader in the MICE industry. With our global network of over 550 offices in more than 120 countries, Agility Fairs & Events has been appointed the official freight forwarder for numerous world class exhibitions and events. Agility is an active member to numerous associations such as UFI, IELA, AFECA, SACEOS, SLA.
As a testimony of our quality service and support, Agility, an award winning organization, has received ISO 9001:2015 certification, ISO 14001:2015, OHSAS 18001:2007 and bizSAFE Star (Level Star) certification.
Agility Fairs & Events offers a convenient "single point of contact" service tailored to our clients. We specialise in moving equipment and exhibits, and provide logistics solutions to companies covering a broad spectrum of industries. Whether it is trade fairs, sports, visual & fine arts or performing events, we could tailor to the clients' specific logistics needs. Our experienced and trained staff understands and anticipate customers' special needs and would strive to ensure that any exhibition or event is logistically smooth and hassle free.

---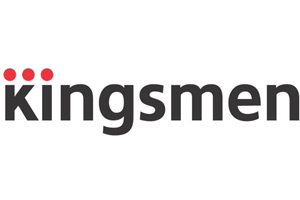 Kingsmen Exhibits
Official Stand Contractor
Founded in Singapore in 1976, Kingsmen is a leading communication design and production group which serves an international client base with seamless end-to-end communication solutions to realise their marketing objectives across the globe. Leveraging on its design-led, quality and service-driven culture, the Group has established a reputation and visible brand that is synonymous with creative and innovative solutions.
Focusing on experience design, KR+D is the creative arm of Kingsmen. Helping brands to create and design meaningful experiences that go beyond the physical environment, KR+D designs to improve user experiences and connect brands with their audiences. Its team of multidisciplinary designers offers design solutions from strategy conceptualisation to design development and implementation across all industries.
SGX-listed since 2003
Leading communication design & production group with 21 offices worldwide
More than 1,800 creative professionals and project managers
Over 1 million sqft of manufacturing facilities in Asia Pacific and Middle East

---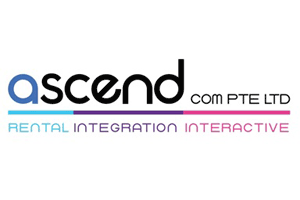 Ascend Com
Official AV & IT Supplier

Acsend Com has been an AV & IT Solutions provider of major international MICE, attuned to the multi-faceted requirements of the organizers and exhibitors, ensuring prompt delivery and unrivaled service.
We offer a full range of audio-visual, network and multimedia equipment for a wide range of niche markets.