SEE WHAT OUR PAST EXHIBITORS HAVE TO SAY:

​
The show presents a lucrative opportunity for the continent's foremost solution providers to meet new customers and to grow their client base in Africa.
Gain exclusive access to decision malers in the industry. Expand to a new market that is difficult to break into. No one company is the same, and as a consequence no one partnership we build is the same. We take the time to learn what makes our partners tick. We're keen to learn about your goals and targets, and discover what's possible.
OUR STATS IN 2017:
| 6714 Attendees |
| 257 Exhibitors |
| 350 VIPs |
| 100 Free conferences |
| 40 African Countries |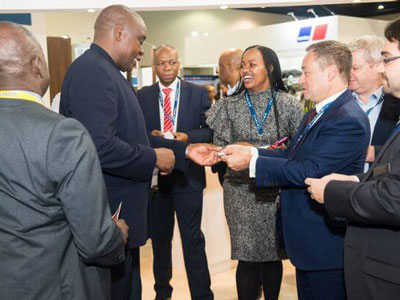 "It is well organised, well positioned within the B2B arena and well attended. It's where we want to be."




Dave Nicol, Key Account Manager, MTU South Africa
"The event hosted a huge amount and a variety of exhibitors,
which showcased tremendous products and shared a wide
range of knowledge on electricity generation and electricity
in general."


Akash Makhan, OSDL, Eskom Holdings
"Meeting interesting customers -good customers. It's a good exhibition. Lots of foot traffic."




Tobias Hoffman, Regional Sales Manager, Rolls Royce
"It was well organized with all business associates needed."




Gracious Kushatha Hule, CEO, Pandion Solar
"Met a potential client and we already had follow-up discussions which I am excited about, time well spend from my perspective. I liked your round table approach initiative"




Mr Alwyn Coetzee, Development Bank of Southern Africa, South Africa
"The event created a very big opportunity for first-hand knowledge on new developments in the power industry."




Abiodun Ajifowobaje, Principal Partner/CEO, ABE LEE Engineering Company Limited
JOIN THESE SPONSORS AND EXHIBITORS AND CREATE NEW BUSINESS.