SIX THEATRES, 120 PRESENTATIONS… AND IT'S ALL FOR FREE!
The Accounting and Finance Show brings together the latest technology and solutions, the experts, the SMEs and the accountancy practices, advisors and consultants.

Running at Hong Kong Convention Centre on the 25-26 September 2019, the show is:
• A showcase of the world's best accounting and finance technology solutions
• 100 "how to" presentations from local finance experts
• Live demos where buyers can fully assess solutions in just two days
• 1,500 attendees from SMEs and accountancy practices in Hong Kong

The conference programme is free to attend and consists of six theatres each featuring 24 twenty minute presentations.
Through case studies, mini-workshops and future-oriented presentations you will have a tool kit to navigate your rapidly changing world.

DIGITAL INNOVATION

MONEY IN MONEY OUT (Day 1)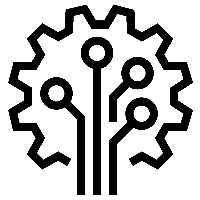 SME FINANCING (Day 2)

ACCOUNTING AND BOOKKEEPING

PRACTICE MANAGEMENT

BUSINESS IN THE CLOUD