Self-service and mobility for the connected traveller
Come to learn
Rail Experience Europe explores how to improve every aspect of the passenger's door-todoor journey. This event helps rail operators to implement smarter self-service technology and better mobility solutions, as well as providing a first class passenger experience.
Alongside the 3rd annual Rail Experience congress run Rail Revenue, Rail Customer, and Rail Ticketing. Together, they offer dozens of new ideas and solutions to help railways provide exceptional service.
Interactive sessions
Hear from innovative rail executives on how they are changing the rail industry with our dedicated round tables. Discuss your challenges, opportunities and solutions with your peers in our interactive sessions.
With a variety of core themes to choose from and a selection of moderators to lead the discussions, you will be sure to take your engagement with your peers and your learnings to a new level in this interactive and results driven setting.
What can I expect?
It's not just about great content. The size, structure and audience of this event allow
you to actively engage with new developments and executives in the rail industry.
Through strategic keynote plenary sessions, parallel conference tracks, interactive roundtables and dedicated networking sessions; the 4th annual Rail Revenue Congress gives you the opportunity to tailor your participation and experience to your needs.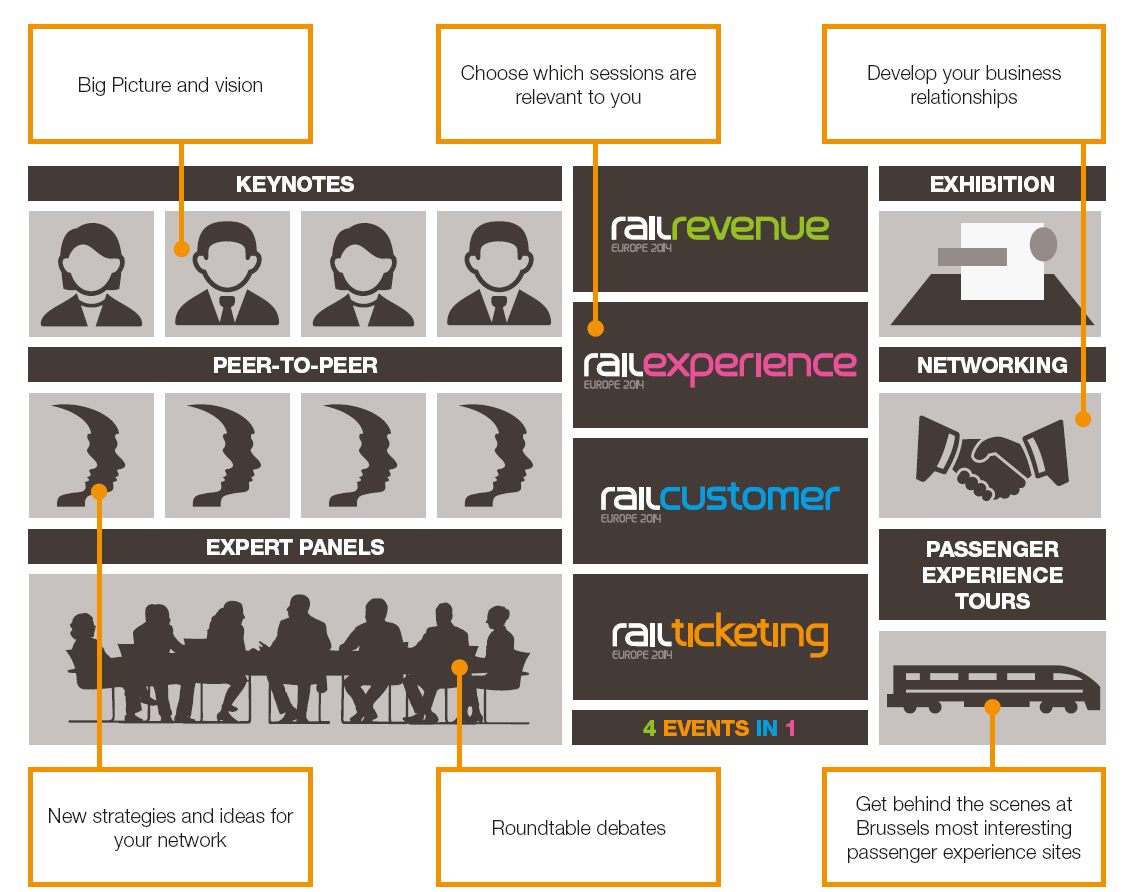 co-located with
Related events
Error processing SSI file