BioData World Congress USA floorplan
BioData World Congress 2016 meets the needs of an industry that is set to rise to $41 Billion in 2017.
The event will give you unprecedented access to over 300 participants from the international life science community, across pharma, biotech and academia. This offers a unique opportunity to discuss science and business leading to fruitful and profitable partnerships. directly with patients.
Why BioData World Congress USA?
This conference is a sales and profile solution that generates leads and new business. An unrivalled and cost-effective sales and profile solution that works throughout the year and then brings you face-to-face with your customers and prospects.
Do you want to...
Get your brand in front of senior decision makers and thought leaders?
Be recognised as an industry leader?
Create sales leads and new contacts?
Network with your target market?
BioData World Congress USA brings you face-to-face with key customers and prospects.
Your customers are here to:
Identify and evaluate new technologies and services
Understand new scientific and business developments
Partner with pharmaceutical service providers
Learn how to improve the life cycle of existing and new products
Reduce operational costs
Drive greater revenue
Purchase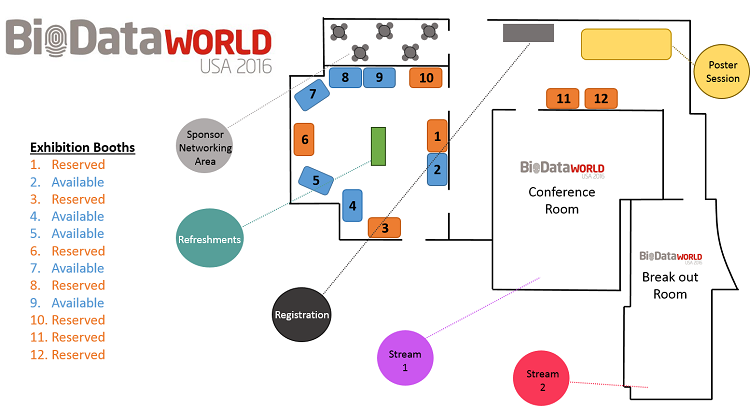 "The BioData World Congress goes a considerable way to help us along this path and make the industry's dream of stratified medicine realisable."
Executive Director, Pistoia Alliance