Your TECHX experience includes:
An amazing opportunity to discover the latest emerging technologies and innovations and learn first-hand how the disruptions brought by these technologies are transforming the way you do business in Asia. Over the two day show you will have free access to:
**You need to sign up for the free expo pass to access the free expo hall**
FREE IOT, AI & BIG DATA SEMINARS
The hottest and most widely use emerging technologies adopted by companies today are the Artificial intelligence, big data analytics and the Internet of Things. That's why here at TECHX University , you can you can get insights and tips from specialists. Seminar sessions run every twenty minutes across 2 days.
VIEW FREE TECHX UNIVERSITY SEMINAR AGENDA
FREE DRONE & ROBOTICS SEMINARS
In 2015 and 2016, we brought you The Commercial UAV Show Asia through a premium conference. But in 2017, we're bringing this Drone Theatre to the masses, making it FREE within the TECHX Expo ! Get ready to learn about real world drone and robotics applications and case studies. Featuring over 13 sessions across 2 days, you can be sure to pick up all you need to know to let your drone operations take flight.
VIEW FREE DRONE & ROBOTICS SEMINAR AGENDA
EMERGING TECHNOLOGY START-UP ZONE
Meet 25 IoT, AI, 3D, Data, Blockchain and Cybersecurity start-ups and discover how they are transforming the different industries from smart cities, transport and utilities to manufacturing and logistics in Asia. They are the disruptors who are transforming your cities, industries and businesses.
CHECK OUT WHO MADE IT TO TECHX START-UP ZONE
DRONE & EMERGING TECHNOLOGIES EXHIBITION SHOWCASE
Featuring the leading drone and emerging technology partners on the show floor, there will be product launches happening throughout the two days. You'll be able to see the latest innovations, live demos and source a variety of solutions.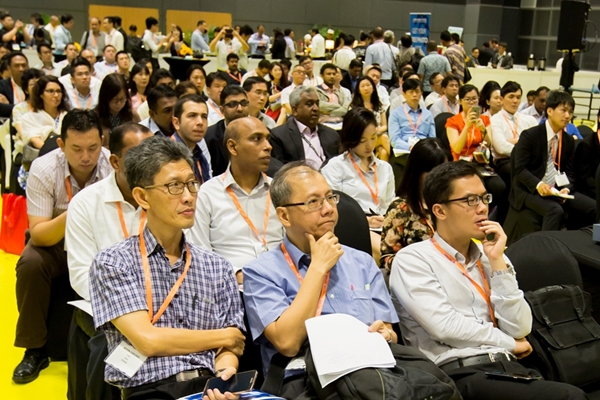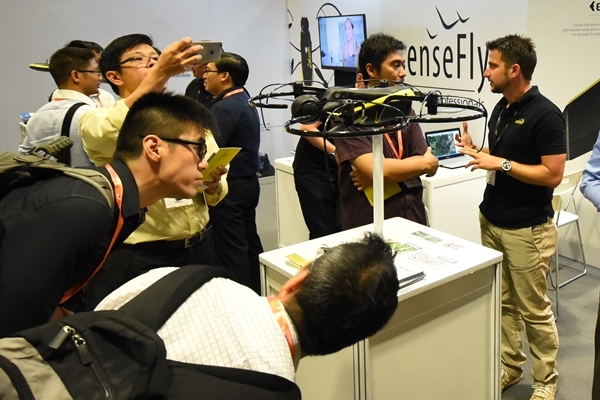 Note:
- Exhibition is open to trade professionals only
- General public, students and minors below age 18 are not allowed
- Exhibition admission is free
- All attendees must be in proper business or working attire
- Those in shorts, bermudas, singlets or slippers will not be allowed entry
- Organizer reserves the right to refuse admission to attendees deemed inappropriately dressed
REGISTER FOR
FREE EXPO PASS HERE
EXPO OPENING HOURS
6 September 2017, Wednesday:
10.00am – 5.30pm

7 September 2017, Thursday:
10.00am – 5.00pm

Visitor registration counters are located on Level 4, Hall 406 of Suntec Convention Centre, and will close 30 minutes before the end of each day.
VENUE
Suntec Singapore International Exhibition & Convention Centre
1 Raffles Boulevard, Suntec City, Singapore 039593

LEVEL 4, Hall 406