Your Seamless Middle East 2018 experience includes
An amazing opportunity to discover the latest payments, ecommerce and retail innovations and learn first hand how the new wave of technology trends will disrupt the way you do business in the Middle East. Over the two day show you will have free access to:
FREE ON-FLOOR DEMONSTRATIONS
You can get insights and tips from specialists. Seminar sessions run every thirty minutes over three different theatres.
Topics include:
How can marketers increase online sales through personalization? - David Sopuch , CEO, Avetti MENA FZE
Enabling a seamless final customer experience with modern Omni-channel POS systems - Mark Stewart Pedersen , CEO, NaviParter
Power of recurring payment – Subscription Commerce – Justin Thomas , Sr. Business Development Manager, Krish TechnoLabs
Digital payments in UAE and roadmap to the future - GEMALTO
The emergence of connected payment solutions - OPENWAY
Reaching small merchants, the new eldorado of the banks - RENOME SMART
Click on your choice of theatre to see the free seminar agenda:
ECOMMERCE UNIVERSITY
The Seamless Ecommerce University is structured around the ' How to's ' of running a successful online business.

Designed for SME's and those looking to get started, the Ecommerce University is a 1 day programme ideal for those who are new to ecommerce, looking to launch a new e-business, or are part of an online marketplace - this is where you expand your knowledge

This is an unparalled learning opportunity that will give you the tools to run the most successful ecommerce business. There are limited places per session, so book your place now!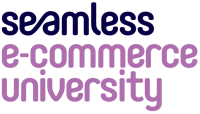 ​
Topics include:
Tapping into the power of digital marketing and social media
7 actionable tips to ensure search engine optimisation (SEO)
How to leverage virtual communities and marketing web portals
How to take your customer from engagement to purchase
SEAMLESS PITCH OFF
in partnership with
OMA EMIRATES

Calling all fintechs and commerce start-ups from around the world…
6 fintechs and commerce start-ups from around the world will have five minutes each to pitch their product or solution to our expert panel made up of VCs and consultants. These innovative, early-stage, global companies will come head-to-head live and on stage at Seamless 2018.
The Prize:
Cash prize of $5000 courtesy of OMA Emirates Group
Up to $500,000 in funding available courtesy of OMA Emirates Group . Funding is not limited to one winner. Multiple winners may qualify for funding equally up to $500,000.
Shortlisted finalists will be provided with a free start-up pod at Seamless Middle East 2018 to showcase their innovative solutions
Application deadline 1st April 2018
APPLY HERE TO ENTER YOUR START-UP IN THE PITCH OFF
SEAMLESS TV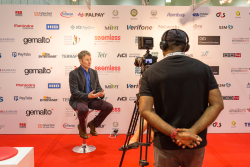 Take a seat and watch live interivews with our guru speakers as they tackle the questions facing the industry
Missed last year? Check out the interviews from 2017
Confirmed companies for 2018 include:
ACI Worldwide - Arab Financial Services - BPC - FSS Technologies - Gemalto - GSS International - HPS - Oberthur Technologies - Infina Services and Solutions - Mint Middle East Inc - STS PayOne - Verifone - Wirecard Technologies - Network International - Mi9 Retail - EY - C3 Card - Geidea - OMA Emirates
THE LAUNCH PAD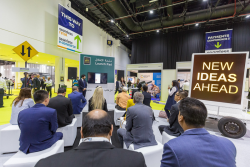 See the latest innovations in the market with tech companies presenting their new products
Here from companies such as:
Network International - Capillary Technologies - Krish TechnoLabs - Software Group - Microblink - V-Count - Invomate - Twixor - Intellect Commerce
Each presentation is 7 minutes with 3 minutes for Q&A
FINTECH SHOWCASE
The demand for new fintech services is rising globally. The number of new fintech startups in the MENA region alone rose to 100 in 2016, more than double the amount from 2013. As the industry faces the biggest disruptive forces in decades, we will be bringing to the show some of the most interesting and innovating technologies which are transforming transactions across retail banking, institutional and corporate banking, insurance and lending.



THE BIGGEST TECH SUPPLIERS
With over 350 exhibitors on the show floor there will be product launches happening throughout the two days. You'll be able to see the latest innovations, live demos and source a variety of solutions including:
Payment platforms
Mobile digital banking solutions
mPOS/POS devices
NFC and RFID solutions
Ecommerce platforms
Delivery and fulfillment
In-store technology
ERP and CRM solutions
Merchandising solutions
Digital Marketing
Customer service
Implementation partners
BI, Data and analytics solutions
Loyalty programmes
Smart card printers and manufacturers
ID, security and access control
View the full exhibitor list here
START-UP ZONE
With the explosion of new and innovative ecommerce companies over the past 12 months, Seamless Middle East presents one of the biggest opportunities in the region. Visit the Start-Up Zone to meet groundbreaking start-ups in the regional commerce space. A few of the industry disrupting start-ups you can meet are:
NETWORKING APP
The platform this year will provide a more user friendly experience, we strongly advise once you've registered your expo pass you log in and check it out!
The app will allow you to:
View the entire attendee list and send out meeting requests
View the full agenda and floor plan
Pull your information from LinkedIn to update your profile
Network and post discussions to our live thread
View our sponsors and exhibitors
Edit your profile and confirm your meeting availability
REGISTER FOR
FREE EXPO PASS HERE
EXPO OPENING HOURS
15 April 2018, Sun: 9am – 6pm

16 April 2018, Mon: 9am – 5pm
VENUE
Dubai International Exhibition & Convention Centre
Seamless Payments
Halls 4-7
Seamless Retail
Halls 7&8
Seamless Ecommerce
Halls 7&8