Brand Awareness
With over 10,000 mobility professionals from across the world, MOVE can help you tell your story on a global scale. MOVE is where mobility is re-imagined.
Funding
Meet VCs looking for early stage opportunities as well as companies looking for partnerships and acquisitions. Last year, over 200 start-ups from 30 countries were chosen to exhibit at MOVE.
Networking
Our philosophy is simple: we bring people together. Your networking experience starts as soon as you sign up to the MOVE app, chat with potential leads, and arrange meetings. After hours, you'll make some of your most valuable connections at MOVE GROOVE.
START-UP PODS
Start-up pods are available for £1,000. Cost includes 2x delegate passes.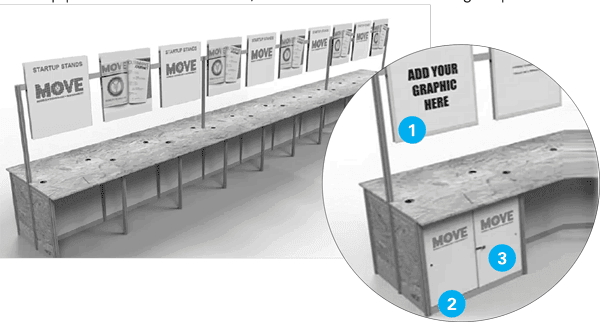 To join our start-up community email emma-jane.dinan@terrapinn.com