Speaker Resources
We're thrilled to welcome you as a speaker at MOVE 2020.
In order to maximise your experience at the event we've put together a speaker toolkit for you.
Important Information
Download Event & Presentation Details
Download Roundtable Guidelines
Download Agenda Overview (coming in December)
Join the MOVE community
Follow us on Twitter: @MOVE_Event, #MOVE2020
Like us on Facebook: @MOVEEvent
Join our LinkedIn community: MOVE: Mobility Re-Imagined
Check out the MOVE YouTube Channel: MOVE: Mobility Re-Imagined
Remember to use #MOVE2020 when you're posting so we can share your content too.
Share your content
MOVE is driven by disruption and innovation: if you have any case studies or projects covered in the media, we'd love to hear from you. We use this content for our regular newsletters and social media channels. Email: cormac.martin@terrapinn.com
Announce your speaker position
Let your friends, colleagues and followers know that you've been selected to speak at MOVE, or to encourage them to drop by. Simply save and add one of our event banners to your email signature or post.


Spread the word online
We can create personalised social media banners for you to share with your social networks. To request yours, email harry.foster@terrapinn.com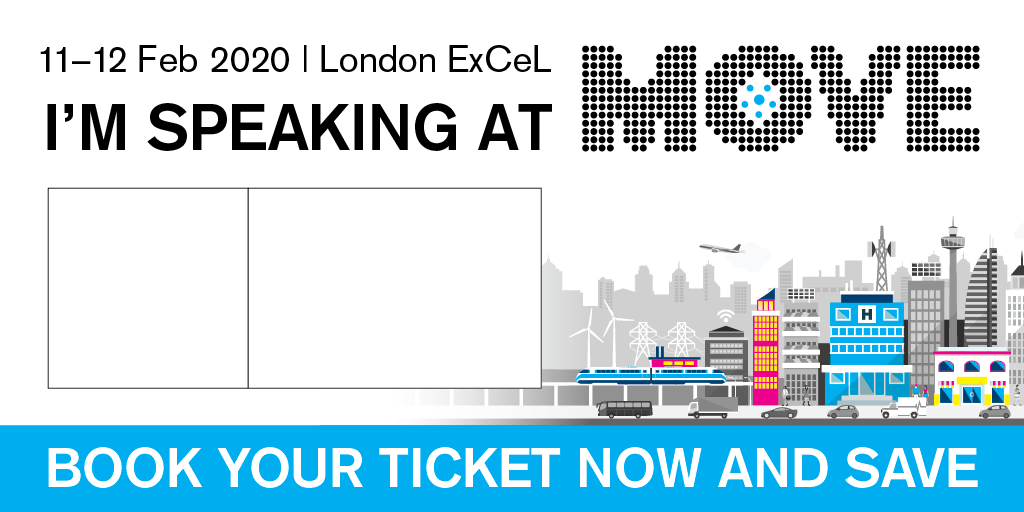 Offer your colleagues and friends an exclusive discount
Guests of MOVE Speakers are eligible for 50% off tickets to the event. Share your bespoke registration link with your friends and colleagues to help spread the word about MOVE. Contact Harry Foster at harry.foster@terrapinn.com if your custom registration link has not been sent to you.
Share the MOVE press release
Post the MOVE press release on your blog, website or social media. You can get it here .
Register early for MOVE 2021
If there is anything else you feel we can provide to support you please get in touch and we will be happy to help.