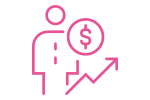 CMO SUMMIT
Few senior-executive positions will be subject to as much change over the next few years as that of the Chief Marketing Officer. As tech continues to penetrate the marketing function, CMO's will have to spread their wings.
Be inspired by major enterprises' CMOs as they discuss the ever-changing role, which technology to invest in, how to drive digital transformation and ultimately, how to lead the company to success and growth.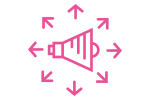 B2C MARKETING
If you sell to consumers, you'll need a different marketing strategy than a tech company that sells to other businesses. Global B2C companies are leading the way when it comes to the latest tech including AI and machine learning to personalize, understand cross-channel engagement and manage interactions.
The B2C Marketing track will cover the latest trends that are powering marketing teams to be more connected with their customers than ever before.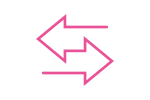 B2B MARKETING
Marketing to businesses is very different than marketing to individual consumers. That's why an entirely different marketing method is required. B2B marketing targets the needs, interests, and challenges of individuals who are making purchases on behalf of, or for, their organisation. B2B marketing leaders are still required to put the customer at the forefront of their business strategy and doing so really does pay off. The B2B track will cover specific B2B trends including content marketing, social media, digital marketing and much more.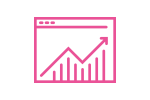 MARKETING TECH
MarTech is constantly evolving to keep up with changing consumer behaviors and the development of new media channels. With greater technological advances, marketing professionals and organisations need to stay ahead of their competitors. Because technology is ingrained in every element of modern marketing, changes in the MarTech world will impact not just digital marketers but virtually any business that leverages marketing strategies.
The Marketing Tech stream will allow marketers to gather the knowledge to assemble marketing technology stacks that deliver exceptional results for their organisations.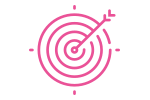 SALES INNOVATION & STRATEGY
According to recent research, only 3% of people consider salespeople to be trustworthy, and some predict that sales will be one of the first jobs on the chopping block when AI advances further. But this doesn't have to be the case; instead salespeople can use the tech to have an advanced view of who their customer really is.
The Sales Innovation & Strategy track will cover the tech that is making the sales function a mean, lean and productive machine.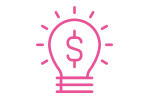 SME UNIVERSITY
It is believed that companies shut down not because their product is bad, but because they did not have the ability to market and sell it. This is just one of the reasons that it's so important that SMEs, understand what is needed and how they have fared so far in the digital marketing journey.
The SME University will discuss the best marketing and sales strategy growth hacking tips, and the cost cuts you can make without damaging your success.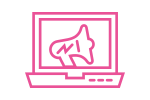 ADTECH
Tech continues to evolve the role of the advertiser and marketer, and the line between AdTech and MarTech continues to blur. However, the main objectives of advertising have remained. That is to inform, to convince, and to remind the customers about a certain brand and its benefits. The only thing that changed is how these objectives are achieved. Data is essential to everything an advertiser and marketer does, and predicting customer preferences and buying habits brings AdTech and MarTech much closer than ever before.
Attend the AdTech to uncover the trends that are changing the way we advertise in a tech-driven world.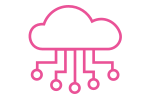 CX TECH
Today, nearly every customer experience in every industry is driven by ever-evolving digital technology. The landscape is changing so rapidly that customer experiences are already being radically reshaped by technologies that are cutting edge today—but will be mainstream tomorrow. For marketing and CX professionals, it's vital to be ahead of the game with the latest CX trends, to ensure the best possible brand experience for their consumers.
Attend the CX Tech theatre to discover how machine learning, voice assistants, DX platforms and more, are changing the way you speak to your customers.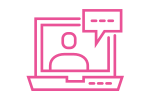 CONTACT CENTRES & CUSTOMER ENGAGEMENT
The world of contact and call centres looks considerably different to how it did five years ago. Cloud communications and virtual agents are at the forefront of the change in the industry. Social media remains one of the most important aspects of how contact centres and customer engagement strategies are having to rejuvenate. 2020 is a vital time when it comes to changing the way these conversations are had.
The Contact Centres & Customer Engagement theatre will examine the most important trends including advanced analytics, more social media conversation and AI interactions.