How it works?

Search for " Terrapinn Events " in the app store
Open the app and search for " Tech in Gov, Cyber Security in Government, Identity Expo 2019 " on the events list
Look out for the email from Tech in Gov with your username and password. (If you do not receive this email, click on "retrieve login credentials" on the log in page.
Log in to the app and setup your profile
Download the full Tech in Gov App User Guide for more info.
Download the Tech in Gov Event App
To download the event app, click the buttons below or use the QR code that relates to your device.
Other useful features of the App:
You'll get more out of your time if you plan your visit in advance:
View the agenda
See all attendees

Arrange meetings
Send messages
Join discussions

Capture Leads
Take notes
Study the floorplan, list of exhibitors and sponsors
Receive notifications, alerts and updates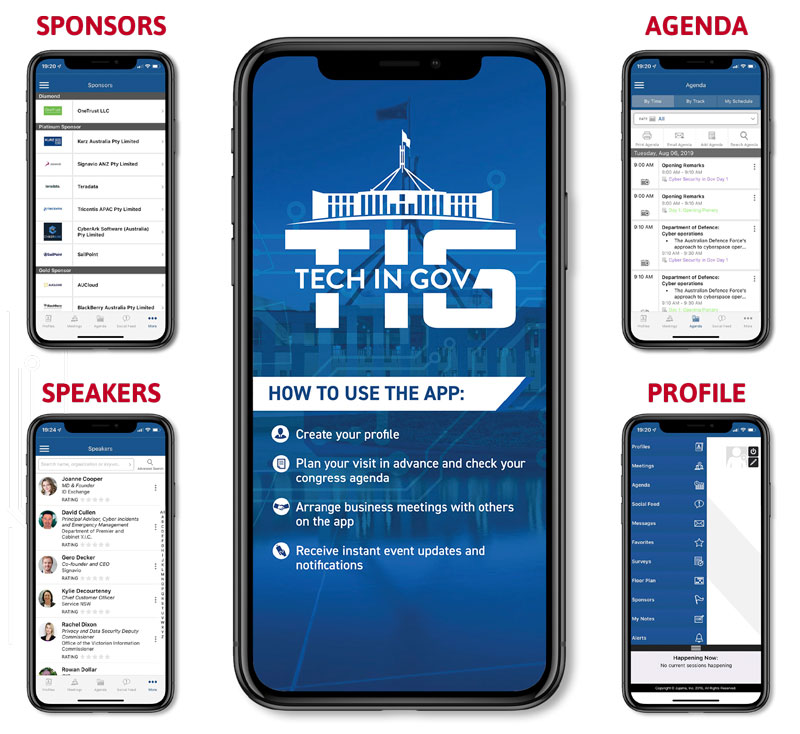 (Note: Anyone can download the App and use basic features, however you have to register as an attendee before you can send/receive meeting requests.
Suppliers/Vendors that are NOT exhibiting in the trade show may be excluded from being able to send meeting requests and in-App messages. The Organiser reserves the right to block this functionality from individuals and/or companies who abuse the system by sending an unreasonably large number of meeting requests/messages. This includes suppliers/vendors who have paid for a delegate pass).