Building Resilience for the Future
Thursday 16 July 2020, 3.45pm AEST –
40 Minutes + 10 Minute Q&A

FREE TO ATTEND
Wodonga Middle Years College (WMYC) realised their potential to become an educational technology leader. The school has embarked on a journey of consistent innovation, adopting the latest tools and technologies to give their students every opportunity for continuous learning.
This webinar will describe the teaching and learning experience WMYC had in place prior to COVID-19, how the school coped with online learning during the school lock down period, and the plans WMYC has for their educational technology experience as we come through the other side of the pandemic.
Presenters
Steven Fouracre, Assistant Principal, Wodonga Middle Years College
Jennifer Dewar, Senior Education Consultant, D2L
Tech overload - being authentic and purposeful
Tuesday June 9 2020, 4.00pm AEST – 30 Minutes + 10 Minute Q&A

FREE TO WATCH ON DEMAND
Join global EdTech consultant and expert Craig Kemp (@mrkempnz) for a live discussion about the current state of edtech in schools globally. At a time where EdTech is being used more than ever before, it is easy for us to do TOO much ....
By the end of this session you will:
Be able to explain your WHY for making smart EdTech choices in your school
Understand processes for making EdTech tool decisions in your school
Have a clear understanding of your next steps to be strategic about EdTech in your school
Presenter
Craig Kemp, Owner And Global Edtech Consultant, Ignite EdTech
Hosted By: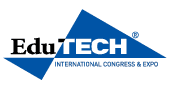 THE WHY OF CHANGE
Thursday June 18 2020, 4.00pm AEST – 45 Minutes + 10 Minutes Q&A

FREE TO WATCH ON DEMAND
Haileybury, a K-12 school with campuses in Melbourne, Darwin and Beijing, have been adapting and changing at an increasing pace in the current disrupted and difficult environment in which we find ourselves.

In this talk, led by Anna Sever, Deputy Principal for Teaching and Learning, Lauren Sayer, Director of Digital Learning and Peter Thomas, Director of HaileyburyX, you will hear about how we at Haileybury are developing not just crisis responses but new best practices for the future of learning and teaching.
Presenters
Lauren Sayer, Director of Digital Learning, Haileybury
Anna Sever, Deputy Principal Teaching and Learning, Haileybury
Peter Thomas, Director, HaileyburyX