Revolutionise the delivery of assessments from an intensive logistics operation to a secure trusted virtual experience.
Faculty, administrators and students today are faced with the challenge of modernising the assessment experience which has been synonymous with traditional pen and paper delivery and are often delivered in-person within a controlled physical zone.
Schools are increasingly adopting approaches to support a hybrid mode of tests and exams as they get prepared for unprecedented times such as lockdowns due to the pandemic. Digital investments in exams are best justified by assessing the extent to which administration is automated and the level of productivity enhanced in this manpower intensive process.
These translate into a strengthened collaboration loop across exam authoring, delivery and reporting. In response to disrupted school calendars over the past year, educators in Indonesia have had to adapt traditional in-classroom learning to distance learning using online tools. Now, as the government leads the path towards reopening schools by July with a hybrid learning model in mind, and educators are once again preparing for change.
Join these experts as they take you through how to:
Enhance resilience in exam operations – be remote-ready; limited disruptions to milestone assessments
Augment hybrid delivery of assessments – equip faculty with options to digitally conduct continuous assessments, and to familiarise students with a digital exam experience
Provide secure & trusted exams – AI-assisted remote proctoring, whitelisting of applications in a virtual exam environment, candidate verification
Adjust learning journeys through data analytics and reporting - assess learners' understanding by questions and related competencies.
Panellists: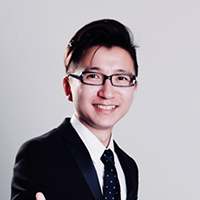 Ethan Li
Vice President
AvePoint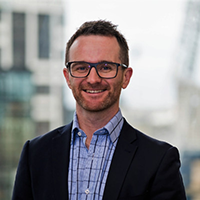 Darryl Clark
Director of Solution Engineering
AvePoint
Webinar Partner: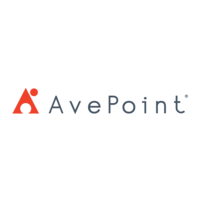 AvePoint is the largest Microsoft 365 data management solutions provider, offering a full suite of SaaS solutions to migrate, manage and protect data. More than 7 million cloud users rely on us to collaborate with confidence.

AvePoint EduTech's SaaS Learning and Exam Management Systems, Curricula and Examena, offer a comprehensive platform for organisations, education institutes and training providers to digitilise the way people learn, teach, assess and collaborate. Learners can track their learning journeys and outcomes and learn asynchronously via a rich repository of lesson materials. Curricula & Examena intuitively helps educators plan and schedule classes and exams, as well as to create content easily through built-in templates and workflows. They are uniquely built upon M365 and Teams to empower the community of learners & educators with a truly collaborative and engaging experience. Curricula & Examena elevates operational productivity as well as automates and simplify processes to help educators focus on teaching, and students on learning. For more information, please visit www.avepoint.com/