The growth of technology-enabled teaching and learning has opened the doors to more classroom models. As schools cope with multiple disruptions and uncertainty, blended learning is establishing itself to be a valuable and effective option to adapt lessons and ensure continued learning in the long run.
Blended learning utilises a combination of digital and active learning to nurture independent learners. Teachers play a facilitator role, supporting students along the learning journey, empowering them to practice self-directness in planning and managing their learning.
This panel discussion explores the opportunities blended learning presents and how schools can establish it for the long-term. Understand how to align learning objectives, pedagogy, technology, and capabilities for successful implementation.

· Defining blended learning and unpacking its key elements
· How to develop learning resources and activities for both active, face-to-face, and digital teaching and learning
· Identifying appropriate educational technology that caters to the institution
· How to build essential digital capabilities in teachers and students for successful implementation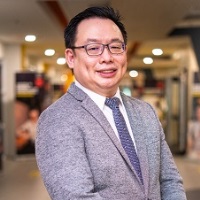 Ir Prof Hieng Ho Lau
Pro Vice-Chancellor and Chief Executive Officer
Swinburne University of Technology, Sarawak Campus
Jasmine Ong
Head of Learning and Development
Inspiros International School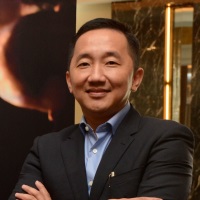 Khoo Hung Chuan
General Manager, Education Transform And Development, Asia Pacific
Lenovo CAP
Glenda Crosling
Head - Centre for Higher Education Research
Sunway University
Moderator
Lenovo is a US$45 billion Fortune 500 company with a vision to become the global leader in Intelligent Transformation through smart devices and infrastructure that create the best user experience. Lenovo manufactures one of the world's widest portfolio of connected products, including smartphones (Motorola), tablets, PCs (Thinkpad, Yoga, Lenovo Legion) and workstations as well as AR/VR devices and smart home/office solutions. Lenovo's next generation data center solutions (ThinkSystem, ThinkAgile) are creating the capacity and computing power for the connections that are changing business and society. Lenovo works to inspire the different in everyone and build a smarter future where everyone thrives. For more information, please visit www.lenovo.com/my/en/