Over the past year, teachers and students have experienced prolonged periods of school closures. This has had a profound impact on the student-teacher connection. With falling student participation and engagement, it is challenging to deliver effective lessons and assess how much learning has happened. But can educators do more with their tools?
Increase student interactivity and foster a deeper understanding of teaching and learning performance by optimising Learning Management Systems (LMS) and tapping on online assessments. Design interactive touchpoints on your LMS to allow opportunities for classroom collaboration and student-teacher connection. Develop continuous and personalised feedback channels with various digital assessment tools.
In this talk, educators across all levels share how they have built engaging learning experiences on their LMS and how online assessments have enhanced teaching and learning.

· How to deliver online lessons effectively with LMS
· Build and design interactive and insightful LMS activities and touchpoints
· Online assessments: Opportunities, lessons learnt and pitfalls to avoid
· How to analyse student performance and provide personalised feedback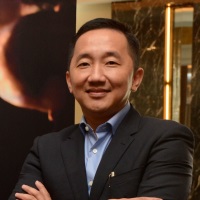 Khoo Hung Chuan
Director, Education Transform And Development
Lenovo CAP
Beverley J Webster
Professor and Vice President Education
Monash University Malaysia
Reaz Shaheed
Educational Technology Director
Shattuck-St Mary's Forest City International School
Vincent Chian
Principal
Fairview International School
Lenovo is a US$45 billion Fortune 500 company with a vision to become the global leader in Intelligent Transformation through smart devices and infrastructure that create the best user experience. Lenovo manufactures one of the world's widest portfolio of connected products, including smartphones (Motorola), tablets, PCs (Thinkpad, Yoga, Lenovo Legion) and workstations as well as AR/VR devices and smart home/office solutions. Lenovo's next generation data center solutions (ThinkSystem, ThinkAgile) are creating the capacity and computing power for the connections that are changing business and society. Lenovo works to inspire the different in everyone and build a smarter future where everyone thrives. For more information, please visit www.lenovo.com/my/en/