As passengers start taking to the skies again, questions remain about the price of tickets going forward. While it makes sense for ticket prices to be low to start with to incentivise passengers to fly, airlines do need to start making money again soon to survive. So how do airlines start pricing their tickets when they start to fly again? On this webinar, join Paul Simmons, Director at Sequestim, as he discusses revenue management and ticket pricing in recovery process.
How to set a pricing strategy that entices customers to start flying with you?
How can that pricing strategy then translate into a longer term strategy that protects the airline business?
Are there any additional routes of revenue generation that airlines can safely capitalise on at the start of the recovery?
Meet your virtual speaker: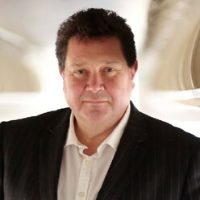 Paul Simmons
Director
Sequestim
*Registration for the webinar is free for all to attend.
Hosted by:

For more information, visit www.terrapinn.com