At a time of unprecedented challenges faced by the rail industry, it is all the more important for organisations to be attuned to the rapidly evolving expectations of both employees and customers. Customer experience has emerged as one of the key considerations of operators and authorities alike. Operators are focusing on reviewing their customer experience strategy by understanding changes in consumer behaviour, and making better use of digital channels to communicate changes and safety considerations to passengers, as well as engaging with passengers.
Featured Speaker: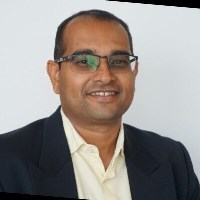 Krish Mootoosamy
Principal Consultant
11outof10 CX
*Registration for the webinar is free for all to attend.
Hosted by:

For more information, visit www.terrapinn.com