Secondary lines already posed significant challenges before the onset of Covid-19. The current situation makes clear that we need alternate, leaner ways to operate low density lines - blockchain could be an enabler. The lines are used at low intensity and speeds but the costs to operate the needed infrastructure are quite considerable. These facts in conjunction with a raising demand for carbon-free transport result in the demand for new and alternate ways to set up and operate such an infrastructure in a safe way.
Featured Speaker: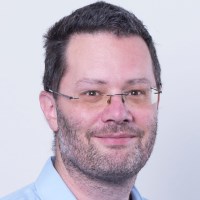 Gerald Schinagl
Digital Innovation Manager
ÖBB-BCC GmbH
*Registration for the webinar is free for all to attend.
Hosted by:

For more information, visit www.terrapinn.com