Accounting Business Expo 2020 Agenda | The Plenary
Without further ado, we give you The Plenary for #ABExpo 2020. Get inspired and kick-start your days, your mindset and your business with our inspiring keynote speakers.
Plenary, Monday 16 November 2020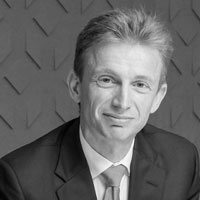 09:00
Tax In A Digital World
Jeremy Hirschhorn is Second Commissioner at the Australian Taxation Office (ATO). He has overall responsibility for the Client Engagement Group, which fosters willing participation in Australia's tax and super systems through well-designed client experiences.Jeremy has more than 20 years' experience across the public and private sector in managing complex tax matters.
Jeremy will be discussing how the ATO is making the complex more streamlined. Jeremy will also be showcasing how the ATO is using its data to support businesses in new ways, and how he sees the role of tax professionals changing.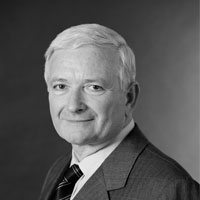 09:30
New political movements in the UK, the US and much of Europe have overturned the status quo, mostly moving to the right. Xi Jinping's China is exerting its might with the Belt and Road initiative and other projects. Business leaders are weighing into public conversations on the limits of free speech and climate change. What does leadership look like in the next decade?
Will business leaders and businesses become advocates for political causes and not just profits?
How will political parties revitalise trust with constituents when technology is outpacing governance?
Will the era of trillion dollar companies drive Australia towards lesser equality in wealth?
10:00
Why An Innovation Strategy Is Not About Technology
How can a firm approach innovation? Does it look different in a small firm compared to a large one? The biggest challenge is convincing people that innovation doesn't equal technology. It's about creating a culture and a mindset. Hear one accountant's exploration of innovation from within her award-winning, 20-staff firm to a $300 million mid-tier.
Discover the seven conditions to create a culture of innovation
Learn how you can innovate with your business model, process or market
Find out how to coordinate innovation within a larger firm
16:00
Coronavirus, Bushfires, Energy Crisis: What Is The Net Impact On The Economy?
A pandemic shuts down China, the world's factory, slashing revenue from student fees at universities and strangling supply chains. An apocalyptic fire season demolishes holiday trade along the eastern coast. Climate change denial cripples our energy policy and investment. US-led trade wars increase uncertainty. What will the short and long term effects be on Australia's economy?
Find out whether a tough six months is a good indicator of the next year
Discover the impact of global policies on domestic fortunes
Understand which industries will be hardest hit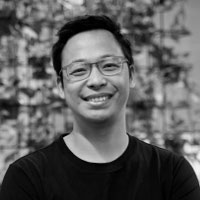 16:30
A discussion between Australia's fastest growing Fintech and an established giant of SME business technology. Airwallex and Xero will discuss the concept of the modern business and the importance of thinking and acting globally for customers, suppliers and employees.
Find out how SMEs are using technology to compete with big business and how their accounting partners are supporting them
Hear how Airwallex became the fastest unicorn in Australian history and how startups can supercharge their growth
Learn how to identify opportunities to save time and money with automating, offshoring and innovating
last published: 13/Aug/20 02:05
Plenary, Tuesday 17 November 2020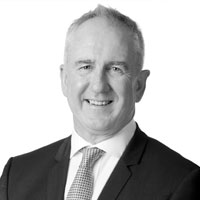 09:00
What's on the plate of a CFO of a $13 billion company that is experiencing rapid growth? Mirvac's assets under management nearly doubled to $23 billion in five years and are on track to hit $32 billion by 2024. How do you scale up an organisation to handle that growth and avoid inefficiency?
Discover the technology trends that are changing the skillset needed in the finance team
Find out why employee engagement is such a critical metric to supporting high growth
Get tips on how to create a high-performing culture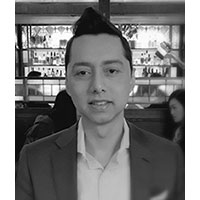 09:30
Why Everyone Will Move to Real-Time Audits, and When
The basics of carrying out an audit haven't changed for centuries. The tectonic shifts in technology are giving rise to new ways of thinking that could see sampling dumped for real-time audits of every single transaction – even if a SME sells thousands of items a day.
Discover how changes access to banking data will give accountants much more power
Learn about the potential new models for audit and when they are likely to emerge
Find out how firms can redesign their audit teams and create radical new services 10:00
Ecommerce giant Carsales.com.au is a household name for cars, motorcycles and marine classifieds. But it's not just in Australian households. The $4.5 billion ASXer operates across the Asia Pacific and has interests in Brazil, South Korea, Malaysia, Indonesia, Thailand and Mexico.
Understand how systems are critical to hitting operational and financial metrics
Discover how operations and finance teams work together
Find out how to innovate quickly within the constraints of ASX regulations
Interviewee:
Tanya Drerup,
General Manager, Corporate Systems,
Carsales.com.au
last published: 13/Aug/20 02:05