Accounting Business Expo 2020 Agenda | Tech Talks
Looking to buy new technology, or need to compare solutions? Come and find out what tools do what. The Tech Talk stage is the hotspot for solution in action.
Tech Talks, Wednesday 25 March 2020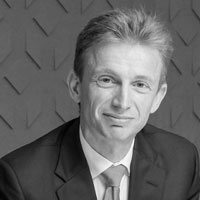 09:00
Tax In A Digital World
Jeremy Hirschhorn is Second Commissioner at the Australian Taxation Office (ATO). He has overall responsibility for the Client Engagement Group, which fosters willing participation in Australia's tax and super systems through well-designed client experiences.Jeremy has more than 20 years' experience across the public and private sector in managing complex tax matters.
Jeremy will be discussing how the ATO is making the complex more streamlined. Jeremy will also be showcasing how the ATO is using its data to support businesses in new ways, and how he sees the role of tax professionals changing.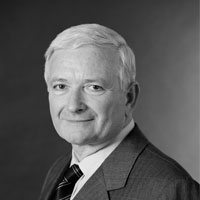 09:30
Business And Politics - The Next 10 Years
New political movements in the UK, the US and much of Europe have overturned the status quo, mostly moving to the right. Xi Jinping's China is exerting its might with the Belt and Road initiative and other projects. Business leaders are weighing into public conversations on the limits of free speech and climate change. What does leadership look like in the next decade?
Will business leaders and businesses become advocates for political causes and not just profits?
How will political parties revitalise trust with constituents when technology is outpacing governance?
Will the era of trillion dollar companies drive Australia towards lesser equality in wealth?
10:00
Why An Innovation Strategy Is Not About Technology
How can a firm approach innovation? Does it look different in a small firm compared to a large one? The biggest challenge is convincing people that innovation doesn't equal technology. It's about creating a culture and a mindset. Hear one accountant's exploration of innovation from within her award-winning, 20-staff firm to a $300 million mid-tier.
Discover the seven conditions to create a culture of innovation
Learn how you can innovate with your business model, process or market
Find out how to coordinate innovation within a larger firm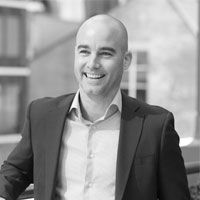 Tech Talks
11:00
Reduce your annual SMSF administration processing time down to 1-3 hours per fund per year through automation
Administer up to 250 SMSFs and process tax statements in just a few clicks
Simplify complex corporate actions with bulk processing across multiple funds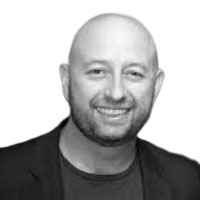 Tech Talks
11:40
Close The Gap Before They Do – A Primer On The Cyber Scams Targeting Finance Teams And What To Do About Them
This tech talk will
Unpack the latest social engineering scams, duping and defrauding finance teams
What to do about them
How to mitigate the rest of loss in the payments process
How to enhance payment controls to prevent successful cyber-attacks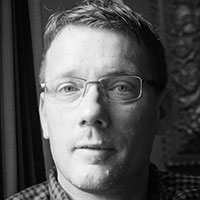 Tech Talks
12:20
Major Changes To ATO Correspondence Delivery
The ATO document system changes you will need to make
Getting the security right when delivering ATO documents
See an NOA processed in less than 10 seconds using AI and Machine learning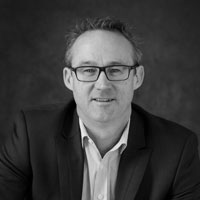 Tech Talks
12:40
ATOmate: The Ultimate ATO Document Automation
Discover how easy it is to automate the processing of ATO documents
Discover how to cut administration time by 90% so you can focus on your customer and client
Find out how to get your team to love you for automating time consuming tasks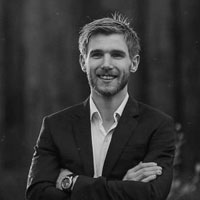 Tech Talks
13:00
Breaking Down The Common One-Size-Fits-All Approach To Cloud Accounting With IPA Books+
Discover how a modular approach can personalise the cloud accounting experience
Learn how IPA Books+ enables collaboration and promotes improved productivity
Understand how you can adhere to mandatory ATO requirements like Single Touch Payroll (STP)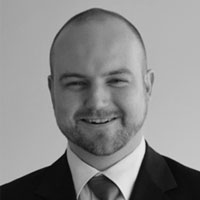 Tech Talks
13:20
MyBMT. Everything You Need To Manage Tax Depreciation And More
Manage schedules – View and update client depreciation schedules and download in CSV or Excel format
Estimate depreciation – Check the likely deductions on your client's property before ordering a schedule
Record keeping – Your clients can track property income and expenses, upload files, photos and receipts and share them with you Tech Talks
13:40
STP Made Easy. How 5000 Accounting Firms Are Running Payroll 10x Faster With Payroller
Using Payroller's agent portal to set up and run STP for your clients
Simplifying payroll with simple design and effective features
Finding solutions for small businesses to comply with regulations
Madison La Pira, Invoice Bee Pty Limited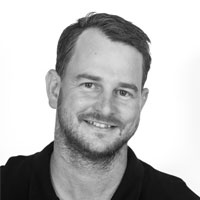 Tech Talks
14:00
Help your clients be tax confident - Discover how features like live bank feeds, core logic integration, built-in smart tax tools, real time tax reporting, centralised portfolio management and permanent document archive will simplify tax for property investor clients and safeguard against audit
Simplified Workflow & Effective Collaboration - TaxTank gives you a centralised platform to better manage and communicate with your clients. You'll be able to easily share and access information from a secure platform your clients will love
Real-Time Reporting & Instant Messaging - Monitor your clients' tax all year round, flag problems and offer advice when it matters most. You'll be able to quickly answer questions, improve collaboration, and get the information you need in real-time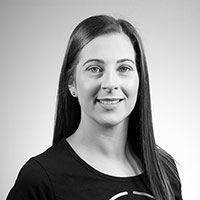 Tech Talks
14:20
Empowering Your Firm By Creating A Connected Practice
What does a connect practice look like?
The positive impact that a connected practice has on your workflow
By using BGL, how can you create a connected practice
Tech Talks
14:40
Increase Leads On Your Website By 50%
Top strategies for 2020 and how to price
Why your firm needs to go cloud based with corporate compliance & trust register in 2020
5 services you should be adding to company set up
Mr Ben Gill, Sales Director, NowInfinity
16:00
Coronavirus, Bushfires, Energy Crisis: What Is The Net Impact On The Economy?
A pandemic shuts down China, the world's factory, slashing revenue from student fees at universities and strangling supply chains. An apocalyptic fire season demolishes holiday trade along the eastern coast. Climate change denial cripples our energy policy and investment. US-led trade wars increase uncertainty. What will the short and long term effects be on Australia's economy?
Find out whether a tough six months is a good indicator of the next year
Discover the impact of global policies on domestic fortunes
Understand which industries will be hardest hit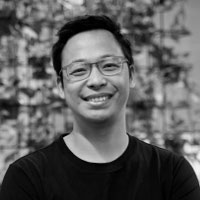 16:30
A discussion between a rising superstar and an established giant of SME business technology in Australia. Airwallex and Xero will discuss the concept of the modern business and the importance of thinking and acting globally for customers, suppliers and employees.
Find out how SMEs are using technology to compete with big business and how their accounting partners are supporting them
Hear how Airwallex became the fastest unicorn in Australian history and how startups can supercharge their growth
Learn how to identify opportunities to save time and money with automating, offshoring and innovating
last published: 18/Feb/20 23:55
Tech Talks, Thursday 26 March 2020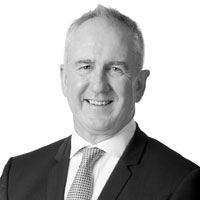 09:30
What's on the plate of a CFO of a $13 billion company that is experiencing rapid growth? Mirvac's assets under management nearly doubled to $23 billion in five years and are on track to hit $32 billion by 2024. How do you scale up an organisation to handle that growth and avoid inefficiency?
Discover the technology trends that are changing the skillset needed in the finance team
Find out why employee engagement is such a critical metric to supporting high growth
Get tips on how to create a high-performing culture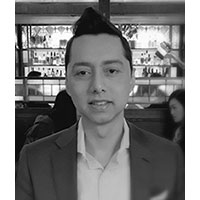 10:00
Why Everyone Will Move to Real-Time Audits, and When
The basics of carrying out an audit haven't changed for centuries. The tectonic shifts in technology are giving rise to new ways of thinking that could see sampling dumped for real-time audits of every single transaction – even if a SME sells thousands of items a day.
Discover how changes access to banking data will give accountants much more power
Learn about the potential new models for audit and when they are likely to emerge
Find out how firms can redesign their audit teams and create radical new services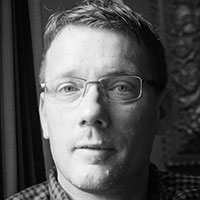 Tech Talks
11:00
Major Changes To ATO Correspondence Delivery
TheATO document system changes you will need to make
Getting the security right when delivering ATO documents
See an NOA processed in less than 10 seconds using AI and Machine learning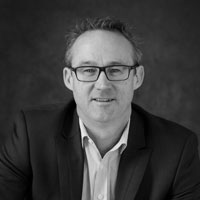 Tech Talks
12:00
ATOmate: The Ultimate ATO Document Automation
Discover how easy it is to automate the processing of ATO documents
Discover how to cut administration time by 90% so you can focus on your customer and client
Find out how to get your team to love you for automating time consuming tasks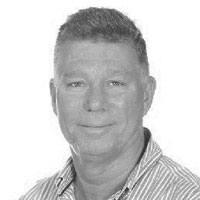 Tech Talks
12:40
How NETSTOCK Inventory Optimisation Can Help Transform Businesses
Free up cash and improve the balance sheet
Increase sales
Improve planning and replenishment efficiency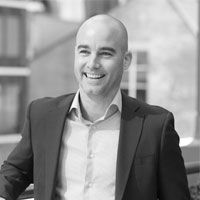 Tech Talks
13:00
Reduce your annual SMSF administration processing time down to 1-3 hours per fund per year through automation
Administer up to 250 SMSFs and process tax statements in just a few clicks
Simplify complex corporate actions with bulk processing across multiple funds
Tech Talks
14:40
Topic: Unlocking The Power Of Your Firm's Data
How does current real time data affect your workflow & planning
How your client engagement can improve by embracing data
How to make data driven decisions by using BGL
last published: 18/Feb/20 23:55