Accounting Business Expo 2020 Agenda | Tax Today
Tax Today takes a dive into the tools, technology and services to help you balance your clients and business growth/ improvement. Add more hours back into your day with the latest systems and optimise the technology you're already using – or find something new to give you a helping hand.
Tax Today, Monday 16 November 2020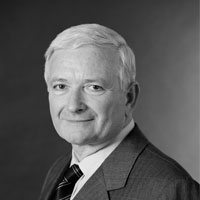 09:00
New political movements in the UK, the US and much of Europe have overturned the status quo, mostly moving to the right. Xi Jinping's China is exerting its might with the Belt and Road initiative and other projects. Business leaders are weighing into public conversations on the limits of free speech and climate change. What does leadership look like in the next decade?
Will business leaders and businesses become advocates for political causes and not just profits?
How will political parties revitalise trust with constituents when technology is outpacing governance?
Will the era of trillion dollar companies drive Australia towards lesser equality in wealth?
09:35
Why An Innovation Strategy Is Not About Technology
How can a firm approach innovation? Does it look different in a small firm compared to a large one? The biggest challenge is convincing people that innovation doesn't equal technology. It's about creating a culture and a mindset. Hear one accountant's exploration of innovation from within her award-winning, 20-staff firm to a $300 million mid-tier.
Discover the seven conditions to create a culture of innovation
Learn how you can innovate with your business model, process or market
Find out how to coordinate innovation within a larger firm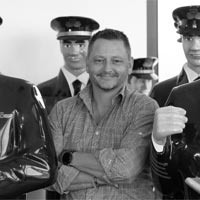 10:10
Your Survival Strategy: Facing Up To Two Years With Out Revenue And How To Come Out On The Other Side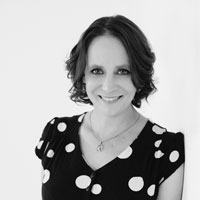 Tax Today
11:30
Do you know how to identify untrustworthy advisors, Illegal phoenix behaviour, tax avoidance arrangements and promoters of dodgy tax schemes?The ATO will discuss the behaviours they are observing, how they are dealing with them, and will equip you to identify and avoid these illegal schemes.
Recognise the signs of tax avoidance schemes
Identify the signs of illegal phoenix activity
Tips on making sure your tax arrangements are lawful
Steps to take if you're unsure what to do or if you want to refer concerning behaviour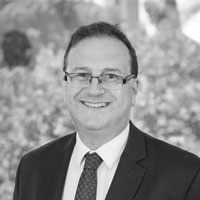 Tax Today
12:10
A New Approach To Div7a
The Division 7A rule was introduced to prevent private company shareholders paying themselves through loans or debt forgiveness and thereby avoiding paying tax at marginal tax rates. However, the implementation of Div 7A has proven to be remarkably complex. The ATO is attempting to simplify these rules, with enormous implications for your clients.
Understandthe Board of Taxation recommendations and the Treasury and ATO's response
Get practical tips on how to prepare your clients
Hear fearless predictions about the most likely outcome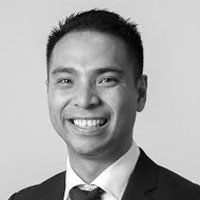 Tax Today
12:50
Busting Myths Relating To Tax Depreciation And What Quantity Surveyors Do
Duo Tax Quantity Surveyors specialise in providing advice on tax depreciation for property investors. The session aims to assist tax and financial advisors on what quantity surveyors do and how do we derive at the values produced in a tax depreciation schedule.
Tax Today
14:10
e-invoicing
Still spending too much time keying in invoicing data, finding and correcting other people's mistakes or chasing missing payment information? Peppol e-invoicing makes these manual and time-consuming tasks a thing of the past. Automating your invoicing will give you a much better idea of your cashflow as well as make it easier to do business with larger companies.
Find out how e-invoicing helps you reduce billing errors and administrative handling
Learn how e-invoicing can help you get paid faster and increase your cashflow
Discover out how e-invoicing will reduce billing scams through its direct, secure and reliable network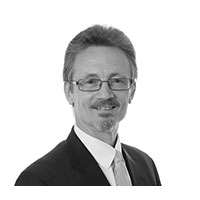 Tax Today
14:50
The ATO's push for further transparency into SMSFs means that regular fund processing is no longer an option – it's standard. Two years on from major reforms, administrators who fail to process funds more frequently are living dangerously. Hear two experts unravel the shift to progressive processing and why technology is the core to transforming your SMSF service.
Learn about compliance reporting requirements and potential pitfalls
Discover the progressive processing approach to SMSF administration
SuperMate's game changing AI introduction
16:00
Where To From Here For The Australian Economy?
What a year! 2020 heralded a global pandemic and consequently Australia's first recession in 29 years. Where does this leave the economy now, and what can we expect to see in 2021 and beyond?
16:30
A discussion between Australia's fastest-growing Fintech and the leading small business platform. Airwallex and Xero will discuss what it means to be a modern business, and the role of the accountant in modernising businesses to stay competitive in a post-COVID-19 era.
Find out how SMEs are using technology to compete with big business and how their accounting partners are supporting them
Identify opportunities to improve data-driven decision making and have better visibility and control of finances with technology
Hear how Airwallex became the fastest unicorn in Australian history and how SMEs accelerate their global growth with Airwallex
last published: 23/Oct/20 00:05
Tax Today, Tuesday 17 November 2020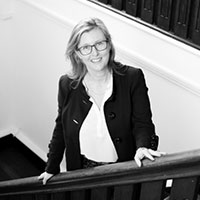 09:00
What's on the plate of a CFO of a $13 billion company that is experiencing rapid growth? Mirvac's assets under management nearly doubled to $23 billion in five years and are on track to hit $32 billion by 2024. How do you scale up an organisation to handle that growth and avoid inefficiency?
Discover the technology trends that are changing the skillset needed in the finance team
Find out why employee engagement is such a critical metric to supporting high growth
Get tips on how to create a high-performing culture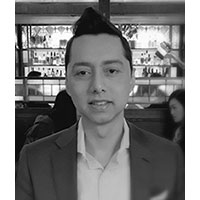 09:35
Why Everyone Will Move to Real-Time Audits, and When
The basics of carrying out an audit haven't changed for centuries. The tectonic shifts in technology are giving rise to new ways of thinking that could see sampling dumped for real-time audits of every single transaction – even if a SME sells thousands of items a day.
Discover how changes access to banking data will give accountants much more power
Learn about the potential new models for audit and when they are likely to emerge
Find out how firms can redesign their audit teams and create radical new services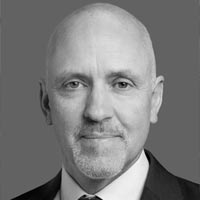 10:10
Beyond COVID: Australia's Economic Outlook
The necessary health response to the COVID-19 pandemic has had a significant economic impact. The lockdown of parts of the economy has pushed Australia into recession and triggered a sharp jump in unemployment and underemployment. The policy response by the Federal Government and the RBA has been unprecedented, acting to soften the economic blow considerably.But the job is not finished. The economy will likely require considerable help for a number of years if the negative economic and social consequencesof elevated unemployment are not to be compounded.This session will:
Consider the economic consequences of the pandemic;
Examine the policy response; and
Plot the possible course for the economy as it emerges from lockdown.
Tax Today
15:30
How To Deal With The ATO
What do you do when the ATO comes knocking on your client's door? High wealth individuals and SMEs – often your best clients – are the most likely targets. Learn the best way to handle an audit based on the inside knowledge of a 40-year ATO veteran and former Deputy Commissioner.
Find out how to ensure your clients receive a fair go during an audit
Understand the mindset of ATO officials and what they are looking for
Discover how to present the best possible face to increase the chance of a successful, quick outcome
last published: 23/Oct/20 00:05