Accounting Business Expo 2020 Agenda | Progressive Bookkeeping
Bookkeeping is enjoying a renaissance in a cloud-run world. How are bookkeepers keeping up with the pace of change? What are the hottest new services that your clients secretly need? How can you find more ways to be relevant and valued by your clients?
Progressive Bookkeeping, Monday 16 November 2020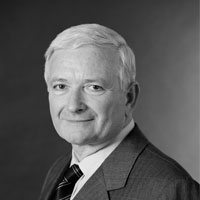 09:00
New political movements in the UK, the US and much of Europe have overturned the status quo, mostly moving to the right. Xi Jinping's China is exerting its might with the Belt and Road initiative and other projects. Business leaders are weighing into public conversations on the limits of free speech and climate change. What does leadership look like in the next decade?
Will business leaders and businesses become advocates for political causes and not just profits?
How will political parties revitalise trust with constituents when technology is outpacing governance?
Will the era of trillion dollar companies drive Australia towards lesser equality in wealth?
09:35
Why An Innovation Strategy Is Not About Technology
How can a firm approach innovation? Does it look different in a small firm compared to a large one? The biggest challenge is convincing people that innovation doesn't equal technology. It's about creating a culture and a mindset. Hear one accountant's exploration of innovation from within her award-winning, 20-staff firm to a $300 million mid-tier.
Discover the seven conditions to create a culture of innovation
Learn how you can innovate with your business model, process or market
Find out how to coordinate innovation within a larger firm
Progressive Bookkeeping
10:50
Australian Bookkeepers Association Chairman Peter Thorp and Tax Practitioner Board member Greg Lewis chat about the Code of Professional Conduct implications of outsourcing and offshoring. There are a number of Code of Professional Conduct items that impact practitioners who undertake offshoring. Understand them and ensure you have them covered before outsourcing and offshoring.
What are the required disclosure obligations
Why data security is vital
Understand your supervisory obligations
Session led by: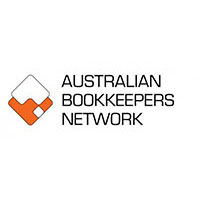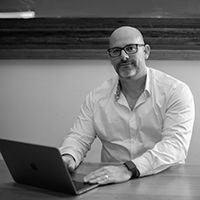 Progressive Bookkeeping
11:30
Take a closer look at Australia's payment problem
Dive into the inefficiencies plaguingB2B transactions
Learn how to take the sting out of reconciliation and implement digital processes to increase cash flow
Session led by: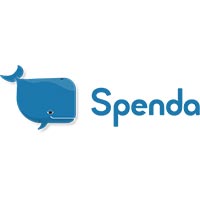 16:00
Where To From Here For The Australian Economy?
What a year! 2020 heralded a global pandemic and consequently Australia's first recession in 29 years. Where does this leave the economy now, and what can we expect to see in 2021 and beyond?
16:30
A discussion between Australia's fastest-growing Fintech and the leading small business platform. Airwallex and Xero will discuss what it means to be a modern business, and the role of the accountant in modernising businesses to stay competitive in a post-COVID-19 era.
Find out how SMEs are using technology to compete with big business and how their accounting partners are supporting them
Identify opportunities to improve data-driven decision making and have better visibility and control of finances with technology
Hear how Airwallex became the fastest unicorn in Australian history and how SMEs accelerate their global growth with Airwallex
last published: 16/Nov/20 01:45
Progressive Bookkeeping, Tuesday 17 November 2020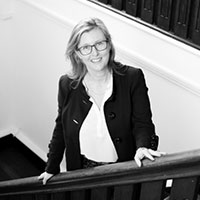 09:00
What's on the plate of a CFO of a $13 billion company that is experiencing rapid growth? Mirvac's assets under management nearly doubled to $23 billion in five years and are on track to hit $32 billion by 2024. How do you scale up an organisation to handle that growth and avoid inefficiency?
Discover the technology trends that are changing the skillset needed in the finance team
Find out why employee engagement is such a critical metric to supporting high growth
Get tips on how to create a high-performing culture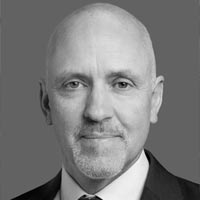 10:10
Beyond COVID: Australia's Economic Outlook
The necessary health response to the COVID-19 pandemic has had a significant economic impact. The lockdown of parts of the economy has pushed Australia into recession and triggered a sharp jump in unemployment and underemployment. The policy response by the Federal Government and the RBA has been unprecedented, acting to soften the economic blow considerably.But the job is not finished. The economy will likely require considerable help for a number of years if the negative economic and social consequencesof elevated unemployment are not to be compounded.This session will:
Consider the economic consequences of the pandemic;
Examine the policy response; and
Plot the possible course for the economy as it emerges from lockdown.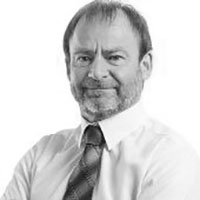 Progressive Bookkeeping
10:50
If you do the minimum number of CPE hours, you may be short-changing yourself. With rapidly evolving technology and legislation, the need to keep up to date has never been stronger. How do you seek both quantity and quality in professional education? Find out why CPE should be viewed as "maximum amount of quality" rather than "minimum number of hours".
Understand the difference between the CPE you have to do and the CPE you should want to do
Develop a structured approach to your CPE
Find out the sorts of CPE activities most BAS Agents should be targeting
Session led by: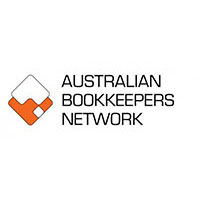 Progressive Bookkeeping
11:30
Why You Shouldn't Use VLookup, And Other Excel Power Tips
People think that Vlookup is a great tool but it's better not to use it. There are plenty of ways to screw up formulas with Vlookup especially when wanting to insert columns within the database. Upgrade your Excel skills with index/match, arbitrary lookups, user-defined formulae and other essential features.
See examples of the problems that arise with Vlookup
Discover why altering a database to get information can introduce errors
Learn about new functions that most people don't know exist (XLOOKUP)
last published: 16/Nov/20 01:45